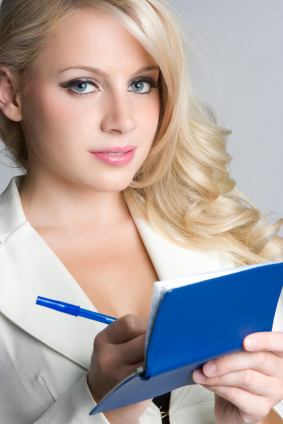 Ceri Shaw suggested me an interview from our friends at Americymru. So here's this beautiful interview with Dr. Karl Jenkins (I include also the link to their ticket giveaway competition for his performance at Carnegie Hall NY on March 6th 2010).
A Beautiful Interview
Dr. Karl Jenkins is Britain's greatest and most versatile living composer, the author of an ocean of amazing and exalting music unlimited by genre, style or instrument. He holds a doctorate of musicology from the University of Wales and the Royal Academy of Music London. His many awards include several fellowships at various universities and an OBE (Order of the British Empire) for "services to music." He has composed for jazz bands, orchestra and voice, for advertising, film, and live performance.
Dr. Jenkins is a native of the village of Penclawdd in the Gower peninsula, where his father was a school teacher and the choirmaster and organist of the Methodist church the family attended.
Two of his most recent works are Stabat Mater (2008), an adaptation of a 13th century Roman Catholic prayer and Stella Notalis (2009), adaptations and compositions of Christmas carols from around the world.
Americymru: You'll be appearing as guest conductor at Carnegie Hall on March 6th . What are the circumstances and what will you be conducting?
Karl: As part of Welsh Week I've been asked to conduct some of my music as the first half of the concert. I have a strong relationship with Jonathan Griffith of DCINY who has arranged the event and who has been fantastic in that he has conducted and supported much of my work in the USA. On Martin Luther King Day 2010 he performed my The Armed Man: A Mass for Peace and my Requiem. On this occasion I shall be conducting Palladio [famous for its use on a TV Cereal, a blend of old and new - Today we interview Jaques Smit, an incredible man. Just read all his current positions: Managing Director at MindNova Advertising Pty (Ltd), Marketing Director at Inland Kitesurfing Pty (Ltd), CEO at Avonstorm Entertainment, Producer at Avonstorm Pictures Pty (Ltd), Technical Director at Blo-Tant Pty (Ltd). Here is the interview and I initially ask about Cereal, his… ad for diamonds], two choral extracts, Benedictus & Ave verum [from the Armed Man & Stabat Mater respectively] and the USA premier of my Concerto for Euphonium & Orchestra played by David Childs for whom it was written Karl Jenkins Conducts "Palladio"
Americymru: You're a musician What Is A Musician? - For some individuals, the role of a musician may be difficult to comprehend. They may struggle to understand: 1 - the nature of a musician's talent or job, 2 - why musicians work around the clock, and 3 - the concept of a fanbase and the boundaries musicians set with fans. Let's delve into each… , your wife is a musician, your son is a musician, your daughter-in-law is a musician, your father was a musician, has music always been part of your family's life?
Karl: Well obviously that is the case. My father started the ball rolling really since he was hugely influential with regard to my musical education. He taught me piano from an early age and music was always in the house, both live & recorded. My wife Carol Barrat is a celebrated music educationalist while our son, a percussionist and film composer has just scored a Bollywood movie! His wife Rosie, whom he met in the National Youth Orchestra of Great Britain is currently playing oboe with the London Symphony Orchetra.
Americymru: You've said in other interviews and your biography that your father was the organist and choirmaster at your village's Methodist chapel, was he the greatest musical influence in your life? Do you think you've been the same influence in your son's life?
Karl: What we've done as parents is introduce Jody to music and by default, the musicians life so he's quite worldly for a young man [he's 28]. We did not force him in any way and having played piano & flute as a child, he asked to play percussion when he was ten. This was his instrument and became principal in the aforementioned NYOGB, won a scholarship to the Royal Academy of Music [where I had studied 30 years before] and graduated with first class honours. So, he's been his own man really but I suppose it helps in that we work in different areas. What we do all share as a family is a love Artists Psychology - Here's an interesting exclusive article Roland d'Humières, 56 years old psycho-analyst from Aix en Provence (France) has written for our Weblog. I think it to be a very interesting writing about the artists psychology, or maybe "arts psychology", what's behind an artists mind. Artists Psychology Whatever is his/her Art, painting, music, dance, writing, or any… of all good music, regardless of categorisation, and in any genre.
Americymru: How would you describe Welsh congregational singing to someone who's never seen it? Would you say that growing up with that musical experience effected or enriched you as a composer?
Karl: It's obviously hard to describe music in words but what makes it unique is the rawness of the vocal sound. On the printed page it looks like any other four part hymn but the sound, to me anyway, is hugely atmospheric especially when sung in Welsh. The sound influenced my Adiemus project which had a degree of global success. This was a mix of the 'classical' but with voices that were not from the European classical tradition but more "tribal". The text was my own invented language.
Americymru: You've performed and composed a very wide variety of instruments and styles of music and incorporate a great variety in your work, from the 13th century Roman Catholic Stabat Mater to Japanese haiku and African folk About Country Music - For a long time in the 21st century, country music played a minor role within the pop music scene.Shortly after World War II, many new radio stations in urban areas focused primarily on country music, often accompanied by local advertising. In the 1930s, country music's status was consolidated in the mainstream pop music landscape. The… – what inspires or directs fitting these styles together in a piece? Where do you start writing music or creating music?
Karl: My musical journey, following academic classical training at Cardiff University & the RAM, has taken in a wide variety of genres and I've arrived at what I do now by way of being a musical tourist. Essentially I am a composer who always looks outside the European tradition for influences, texts & instrumentation, particularly percussion. With regard starting a piece, if I'm setting words then I immediately have a peg on which to hang the piece. If it's instrumental or Adiemus then I'm on my own! The principle is searching around for ideas [usually using a piano] and developing what takes my fancy. A huge amount of intuition is involved, but intuition based on an armoury of acquired musical craft; harmony, counterpoint, orchestration, form et.
Americymru: "Stabat" Mater (2008) is your adaptation of a 13th century Catholic liturgical hymn, in which you included an amazing variety of instruments and material from sources as wide as 13th century Persian poetry and the Epic of Gilgamesh, how did you come to create this, what was your process in expressing this?
Karl: Well the established text is there already. Then much of what I have expressed above came in to play, looking outside Europe to the Middle East/Holy Land for relevant [i.e. concerning grief] ancient text, employing languages that were lingua franca at the time and including indigenous instruments in the orchestration. The eminent Welsh poet [and academic] Grahame Davies [who wrote the words for my recently composed anthem for the National Assembly of Wales] did quite a bit of research for me with regard to the literature.
Americymru: You've said in interviews before that you "don't see any point in being a composer if you don't communicate with people," what does that mean to you? Do you feel that response in the audience is important, that response is the "product" or goal of a piece of art or music? What response do you want to create in your audiences?
Karl: I believe music should emotionally connect with an audience; make them cry, laugh, administer 'goose bumps! I've heard far too much music with 'one man and his dog' in the audience, the piece never heard again and the event receiving "critical acclaim".
Americymru: Wales seems to produce a lot of musical artists who would be (or are) described as "crossover", yourself included – do you think Wales has a musical character or tradition that inspires or tends toward experimentation or something like hybridization, a lack of adherence to artificial limitations of genre?
Karl: I don't like to use the term cross-over. I'm not sure what it means and I've explained what I do above. I don't think the Welsh like music particularly. What they do like are singers which is not necessarily the same thing. I like to think that what I do is at least individual and at least it's new. Most albums and repertoire [not just by Welsh artists] are a series of singers singing the same songs, songs that everyone knows. Many such artists are described as opera singers when they have never sang in an opera in their lives. At least good modern 'pop' has more integrity since it is newly composed.
Americymru: Did you have particular creative goals as an artist An Artist Portrait (Part One) - This is a fantastic article written exclusively for my Weblog by Frank V. Cahoj. Please feel free to comment here or send him emails. He'll be happy of this. An Artist Portrait (Part One) My name is Frank Cahoj and I have been an artist since I was born. I can say this in confidence without… and if you did, have you achieved them? What would you like to look back on at the end of your life and see that you did or created?
Karl: Following my journey, I have come relatively late in life to what I do now, but the corollary is that I would not have arrived at this point without this musical tourism and the influence and skills that have come with it. There is still much to do. I'm setting the Gloria text for a Royal Albert Hall premier in July and there is much more to do.
Americymru: Is there any particular instrument you especially like to compose for? If so, what instrument and why?
Karl: Sounds pompous [which I'm not] but my instrument is the orchestra [& choir] and the rich palette of colours it provides.
Americymru: Is there any one work or piece that you created that you're particularly proud of or happy to have done? If so, what is it and why?
Karl: The worrying thing is that some of my most popular pieces were kind of written quickly and which I didn't set great store by. However, I suppose the Armed Man because of it's impact but I think there is better music in the Requiem.
Americymru: What music do you listen to for pleasure?
Karl: I listen far less than I did, most certainly because I'm always writing and I need a break! Favourites would be Mahler, Strauss, Wagner, Bach, Stravinsky, Miles Davis, John Coltrane, Weather Report, Steely Dan…
Manuel Marino is a seasoned Senior Producer, Music Composer, and Artist with over a decade of experience. He specializes in branded entertainment across various mediums, including video games, films, and advertising campaigns. With 20+ years as a game music composer, Manuel has worked on numerous platforms, creating diverse orchestral soundtracks. HIRE ME