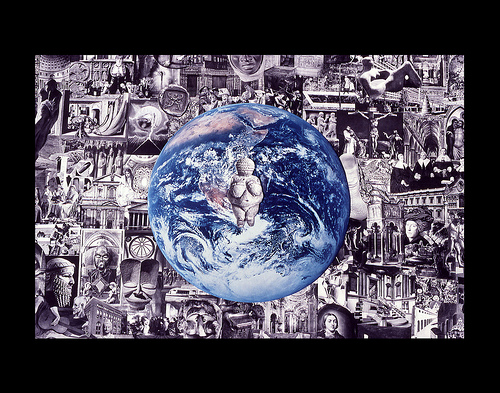 Haitian Art: A Testament to Human Resilience and Creativity An Artist Portrait (Part One) - This is a fantastic article written exclusively for my Weblog by Frank V. Cahoj. Please feel free to comment here or send him emails. He'll be happy of this. An Artist Portrait (Part One) My name is Frank Cahoj and I have been an artist since I was born. I can say this in confidence without…
Haiti has been in the headlines following the devastating earthquake in January, which caused immense suffering and inspired global solidarity. As the dust settles, the damage to the country's cultural heritage, such as Haitian art, reminds us of the good in human nature.
The formal history of Haitian art began in 1943 when American DeWitt Peters moved to Haiti to teach English. Passionate about art, he noticed a lack of galleries and exhibition spaces in the country. Driven by a vision to provide a space for local talent Marketing and Music: Is Marketing Really So Powerful That Any Song Can Become Famous? Or Does Talent Still Matter? - Today let's dive into a topic that's been buzzing around a lot: the relationship between marketing and music. We all know that marketing plays a massive role in the music industry, but does it actually hold the power to make any track a hit? Or does talent still stand a chance? First off, let's address… to develop their skills and earn a living, Peters established Le Center d'Art in Port-au-Prince in 1944. The center functioned as both an art school and gallery, nurturing local artists, many of whom later gained international recognition.
Haitian art is characterized by vibrant colors and themes, often focusing on human activities, markets, and rural life An Artist Portrait (Part Two) - This is the Part Two (and final part) of the true life story as artist written by Frank V. Cahoj for our Weblog. (Part One) An Artist Portrait (Part Two) I give an unbelievable amount of credence to these two early periods in my life: one of everlasting creation, one of analysis and disillusionment. The… . Various artistic schools and styles have emerged, influenced by religion and lifestyle, such as Catholicism and Voodoo. Sculptural art is also prominent, with paper-mâché bowls and figures being popular examples.
In the spirit of Peters' vision, the Art Creation Foundation for Children educates and trains Haitian children in artistic skills, empowering them to support their families both in the present and future. Their bright and cheerful artwork reflects the continuation of Haitian art tradition.
Examples of Haitian art by children can be seen and purchased at Fairhaven Originals Gallery, where all sales proceeds go to the non-profit organization Art Creation Foundation for Children, supporting the next generation of Haitian artists and preserving the country's artistic legacy.
Manuel Marino is a seasoned Senior Producer, Music Composer, and Artist with over a decade of experience. He specializes in branded entertainment across various mediums, including video games, films, and advertising campaigns. With 20+ years as a game music composer, Manuel has worked on numerous platforms, creating diverse orchestral soundtracks. HIRE ME