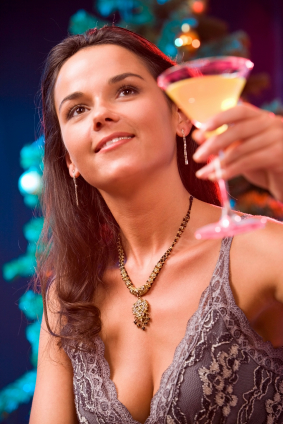 First day of the New Year… what can we say about the old one? Many problems we faced, worldwide. The crisis is still ahead, but all the Countries are working to solve it soon. I feel a new atmosphere today. People are more relaxed, the New Year brings fresh air of positive energy.
A new year ahead, and Arts win
When economy, pragmatism, materialism and left brain methods fail, Arts help and right brain can give you what you need: love Artists Psychology - Here's an interesting exclusive article Roland d'Humières, 56 years old psycho-analyst from Aix en Provence (France) has written for our Weblog. I think it to be a very interesting writing about the artists psychology, or maybe "arts psychology", what's behind an artists mind. Artists Psychology Whatever is his/her Art, painting, music, dance, writing, or any… , hope, creation An Artist Portrait (Part Two) - This is the Part Two (and final part) of the true life story as artist written by Frank V. Cahoj for our Weblog. (Part One) An Artist Portrait (Part Two) I give an unbelievable amount of credence to these two early periods in my life: one of everlasting creation, one of analysis and disillusionment. The… , imagination, a change.
Museums record higher than expected attendance in all the world.
But it is not only a kind of healing Painting: A Spiritual Pathway to the Divine - In a world increasingly driven by technology and fast-paced living, the art of painting provides an oasis of calm and introspection. It allows both the artist and the observer to delve deep into a realm often considered transcendental. For many, painting serves as a bridge to the divine, a medium through which spirituality is explored… salve. Arts help you understand better the world, yourself, the others and the society.
Many of you will say: but we just need to be Rational, Analytical, Objective The Importance of Having a Goal in Life and Why Music is a Harmonious Objective - Having a goal in life is essential for many reasons. It provides a sense of direction, drives motivation, enhances focus, and contributes to personal satisfaction. An aim or target in life helps one to streamline their energy, thoughts, and efforts towards achieving something specific. Without an objective, life can feel aimless and unsatisfying, and individuals… . Wrong! you are not a machine!
Arts will teach you that problems can have more than one solution, that in complex forms of problem solving purposes are seldom fixed, but change with circumstance and opportunity.
Small differences can have large effects.
You don't live to work, you work to live, and you live to be happy and to love.
We just need to grab the intuition we lost with all the materialism in the world. I know it's not an easy task 🙂 but 2009 will be an year of change for everyone, and for the best. I wish you all the best, my friends, and Happy New Year!
Manuel Marino is a seasoned Senior Producer, Music Composer, and Artist with over a decade of experience. He specializes in branded entertainment across various mediums, including video games, films, and advertising campaigns. With 20+ years as a game music composer, Manuel has worked on numerous platforms, creating diverse orchestral soundtracks. HIRE ME