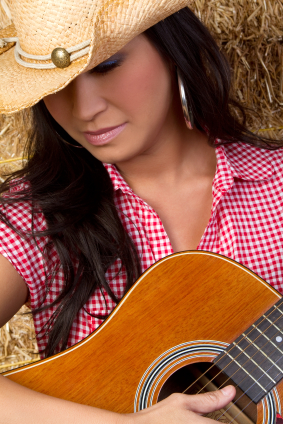 Acoustic guitars, as we know them, have been around for nearly a century now. They are my all-time favorite stringed instrument, and I play at least one of these incredible, rich-sounding instruments every day. By varying body size, height, and tonewoods, you can achieve an infinite range of tones and volume.
The Popularity of the Acoustic Guitar How to Buy a Guitar - The guitar is known for its dynamic and unique sound, making it a popular instrument in various genres of music. Whether you're a beginner or someone with a growing passion for guitar playing, here are some top tips for buying a guitar: Seek out advice. Start by seeking guidance from someone you know who has…
Whether you refer to it as a steel-string, a flattop, or a bluegrass guitar, it remains one of the most popular instrument choices of all time. Throughout history, notable manufacturers such as C.F. Martin, Gibson, Gretsch, and Epiphone have led the way in factory production of these instruments. These companies have been around for many years, so remember them when searching for a new instrument.
Although American manufacturers remained relatively strong over the years, in the 1960s, Japanese manufacturers gained a foothold in the lower-end guitar market. While they were not of inferior quality, they were considered "starter models," and I sold my fair share of them to my students. These instruments had an okay tone, were affordable, and reasonably durable.
Japanese Guitars
During those early years, the majority of Japanese guitars were made entirely of plywood, including the top. Constructing the instruments from plywood, rather than solid lumber, made them highly resilient. However, it required a considerable amount of workbench time to make them playable. When my students asked for recommendations on buying a new instrument, I often suggested Yamaha guitars, Alvarez Guitars, and Takamine.
Not only are the guitars they currently produce far superior to their initial instruments, but they also use solid woods, have excellent playability, and employ industry-standard construction techniques. Nowadays, these manufacturers offer instruments that easily qualify as intermediate or even advanced level, making them truly fine instruments.
The American Makers During the 1960s and 1970s
Shortly after the foreign market made its mark in the U.S., American manufacturers lost their focus The Importance of Having a Goal in Life and Why Music is a Harmonious Objective - Having a goal in life is essential for many reasons. It provides a sense of direction, drives motivation, enhances focus, and contributes to personal satisfaction. An aim or target in life helps one to streamline their energy, thoughts, and efforts towards achieving something specific. Without an objective, life can feel aimless and unsatisfying, and individuals… and, in order to compete with these lower-cost instruments, reduced their production standards. Consequently, the American manufacturers not only lowered their high standards of production but also attempted to enter a market in which they couldn't compete.
The American Market Resurgence
Renowned manufacturers such as C.F. Martin and Gibson regained their focus on instrument building during the 1980s The Synthpop Era - I'm not one to dwell on the past, but I must admit that music from the synthpop era of the 1980s and surrounding years holds a special place in my heart. Perhaps I'm biased, but I can't help but feel that modern music has lost a lot of its originality and creativity. Gone are the… and 1990s, once again producing instruments of the highest quality. They even have models that qualify as classics because they utilize the same high-quality construction techniques and materials as their pre-war counterparts.
Available Options
When searching for a new instrument, you are faced with numerous choices and variations, including:
The Single Cutaway: This option cuts away part of the body, making it easier to fret or play "up the neck."
Neck Length: You have the option of a 14-fret or 12-fret neck on various models, referring to the number of frets where the neck joins the body.
Variations in Body Size: There are numerous body size variations, including the small 0, 00, and 000 or parlor models, all the way up to large Jumbos and Grand Auditorium Models.
Bracing Patterns: Many models offer unique bracing options, such as scalloped bracing, forward-shifted "X" bracing, and the traditional "X" top bracing.
Electronics: Nowadays, many models come with built-in acoustic preamps and pickups as standard from the factory. Many others provide the option to add this feature to your new instrument.
Wood Learning to Enjoy Bass Guitar - Do you enjoy bass guitar? A bass guitar is a four-stringed instrument that typically accompanies a lead guitar. Some bass guitars have additional strings, with 5 or 6 strings in total. Bass guitars produce lower tones, and an electric bass guitar is connected to an amplifier for enhanced sound. When learning to play the bass… Selection: The choice of wood greatly influences the tone and volume characteristics of the guitar. Options range from high-pressure laminate on lower-end guitars to exotic hardwoods on high-end models.
So, you can clearly see that with the available choices, you can find some excellent acoustic guitars that will undoubtedly match your budget, desired design Carpet making - Here's a very interesting article on the Art of carpet making, written by Alhan Keser. Alhan is in in charge of communications for Tip Top Design, a company that specializes in interior design with oriental rugs. He has lived in Turkey and France, working as a freelance journalist and documentary maker. Carpet making The story… , and playing skill level.
Manuel Marino is a seasoned Senior Producer, Music Composer, and Artist with over a decade of experience. He specializes in branded entertainment across various mediums, including video games, films, and advertising campaigns. With 20+ years as a game music composer, Manuel has worked on numerous platforms, creating diverse orchestral soundtracks. HIRE ME