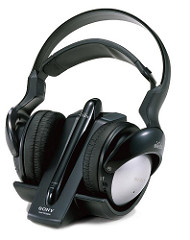 Photo by Brajeshwar
It can be quite tedious to run without listening to music. That's why many people choose to use earphones while jogging. However, regular earphones often slip or fall off due to the jostling movement. Luckily, there are plenty of earphone options available that are specifically designed for joggers and athletes, making them more convenient to use.
If you prefer using earbuds when running, it's important to remember that they can reduce your awareness of the environment. Therefore, you should keep the volume at a level low enough for you to hear what's happening around you. Don't hesitate to lower the volume whenever necessary.
One option that might suit your needs is Sony earphones. Sony offers earphones that work exceptionally well for joggers, thanks to their high sound quality and secure fit. The Sony earphones with a 3-way passive crossover stay in place while you exercise and provide clear sound. These earphones are also capable of filtering out ambient noise, so you need to be cautious when using them while running and remain aware of your surroundings, especially in busy environments.
Another option comes from Sony as well. They have a range of headphone choices, but only a few are particularly suitable for jogging. These headphones are designed to fit well, be lightweight, and stay secure in your ears while running. They offer above-average sound quality overall. Sony offers an impressive selection of earphones and headphones, but not all of them are designed for athletes, so be sure to choose the appropriate ones.
An alternative option to consider comes from the German manufacturer Sennheiser. They have several models of headsets that work well for exercise, such as the PMX80, PMX60, and PMX100. These earphones are slim and provide a comfortable fit. The PMX80 earbuds are designed with a sports fit, ensuring they stay securely in your ears even during vigorous movement. Sennheiser earbuds and headsets are well-known in the gaming world, and they are also gaining popularity in the sports industry.
Manuel Marino is a seasoned Senior Producer, Music Composer, and Artist with over a decade of experience. He specializes in branded entertainment across various mediums, including video games, films, and advertising campaigns. With 20+ years as a game music composer, Manuel has worked on numerous platforms, creating diverse orchestral soundtracks. HIRE ME