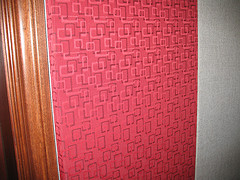 by
chris.goosman
Record labels available in music stores have all undergone audio mastering Music Production - Improve Your Sound - The rise in popularity of work-from-home studios has significantly impacted the music production landscape in recent years, driven by the increasing availability of tools and technology. This growth has led to the emergence of mobile recording rigs, making it possible to record full band performances anywhere. While one might anticipate a wealth of high-quality music,… before being released to the market. Audio mastering is the term used for transferring recorded sounds onto a storage device known as a master. Nowadays, recording companies use digital technology to make the recorded sounds crisp and clear for listeners to enjoy.
Audio mastering works by transferring the audio file to the sound engineer's digital workstation before being sequenced. Then, the sound engineer uses various software to enhance the quality of the sound before the track is transferred to its final format and saved in the master device. Years ago, people who wanted to enter the music industry What Is A Musician? - For some individuals, the role of a musician may be difficult to comprehend. They may struggle to understand: 1 - the nature of a musician's talent or job, 2 - why musicians work around the clock, and 3 - the concept of a fanbase and the boundaries musicians set with fans. Let's delve into each… had to pay a lot just to have their music edited in studios; however, with the advancement of technology, individuals no longer have to wait for a long time to have their songs edited, improved, and properly saved.
Audio mastering has brought music enthusiasts and creators to a whole new level with its advanced technology for processing music and soundtracks Darklands, a Classic RPG - I'll talk about Darklands, a Classic RPG in a moment. April is an excellent month to reflect on how the year is going and whether we have achieved all or some of the goals we set for ourselves (Read - Overcoming Procrastination). It's also a time to assess the overall positive or negative trend of… .
For those interested in music and creating tunes themselves, there are audio mastering services available online that can be used to make their recorded songs sound even better. An online mastering studio allows people to send their music files to the company, and they will be the ones to digitally re-master them into higher-quality sound files.
This technology has helped millions of music artists worldwide and is quickly becoming a popular service today. All they have to do is become a member of the audio mastering company, send the music files in the required format, pay their fees, and the finished product can be downloaded.
Manuel Marino is a seasoned Senior Producer, Music Composer, and Artist with over a decade of experience. He specializes in branded entertainment across various mediums, including video games, films, and advertising campaigns. With 20+ years as a game music composer, Manuel has worked on numerous platforms, creating diverse orchestral soundtracks. HIRE ME