Today we post this exclusive work of Robert Karl Stonjek. It's an unpublished 'meditation' he wrote in the mid 90s.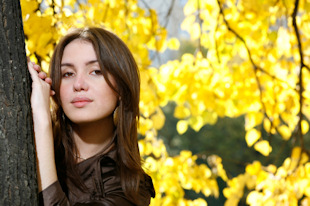 Portrait
I had been instructed to 'just sit' under this particular tree. I don't think he had decided on this particular tree beforehand, we just wandered about in the bush for a while, then into a clearing whereupon he said "this is definitely the right one, I can feel it. Can you?" I could, I was sure I could. I nodded.
I was instructed to just wander around, or sit if I wished, or sleep, or just do as I please. I was told not to wander to far, and if I had to urinate to do it over toward a particular bush that was pointed out to me. I was to just be there, that was the important thing – to be there all night. He would be back in the morning with his assistant. Some of my friends had insisted on coming along to watch.
I was told that there was a man in the bush, me, and by morning there should be just plants and animals. It all seemed to make sense. There was a kind …
...Read the rest.
"Portrait"