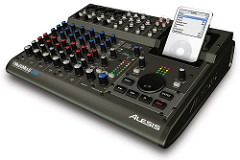 Photo by Derek K. Miller
Buyers are often interested in both the price and quality of a product. In today's music-making, one popular instrument is electronic New Album - Lost Island - I'm excited to announce the release of my latest Trance music album, "Lost Island". It's now available on various digital outlets worldwide, so you can easily find it by doing a quick search on any search engine! But if you're short on time and don't want to go through the hassle of searching, browsing, and… musical gear, and as a result, the prices of many brands of electronic music Trance Music - Free Flowing Electronica - Have you ever found yourself dancing in a club, utterly absorbed in the melody, feeling as if the trance music is flowing through you and guiding your body's movements? This is an experience I've had numerous times during carefree nights at local techno clubs I've often wondered which type of techno generates this unforgettable sensation… gear have more than doubled. Whether you are a musician What Is A Musician? - For some individuals, the role of a musician may be difficult to comprehend. They may struggle to understand: 1 - the nature of a musician's talent or job, 2 - why musicians work around the clock, and 3 - the concept of a fanbase and the boundaries musicians set with fans. Let's delve into each… or a music lover, it is also a passion to stay informed about the various reputable brands of electronic musical gear.
Many musical gears such as stage speakers, sound equipment, DJ equipment, recording equipment, amplifiers, microphones, speakers, and digital effects have also increased in value. The prices of these musical gears range from $75 to $11,000.
Numerous brands of electronic music gear and sound equipment are now available, including Behringer, Blackheart, Casio, DBX, Dunlop, Electro-Voice, Gator, Cakewalk, Audix, Gemini, Hughes & Kettner, JBL, On Stage, Peavey, Phonic, Digidesign, Rolls, THD, Ultimate Support, and Yamaha. Behringer, Yamaha, JBL, and On Stage are popular speaker brands that often take center stage when discussing favored brands of electronic music gear.
If you are looking for reliable and stage-worthy speakers, consider Behringer, JBL, and On Stage. For a price that is reasonable and provides similar quality to the more expensive options, the Truth Series from Behringer is a great choice. It is essential to play with caution as any fluctuations in the flow of electric current can be disastrous to any sound system.
When it comes to recording equipment, some familiar and well-known names are Line 6, Roland, Audix, Alesis, Cakewalk, Lexicon, and M Audio. These brands are capable of producing recording instruments for all types of music recordings.
Various models are available in the recording gear category, such as the Alesis MultiMix 8 USB 2.0 Analog Recording Mixer, Audix DP2 Microphone Drum Package, Cakewalk Sonar 7 Studio Edition Recording Software, Lexicon Alpha Desktop Recording Studio, Line 6 TonePort UX1 USB Audio Interface, M Audio Firewire 410 Recording Interface, and M Audio GuitarBox Pro Recording Guitarist Bundle.
Alesis and Line 6 are renowned in the world of amplifiers and are among the popular brands of electronic music gear. When it comes to available power, you will have no trouble finding it in the amplifier section. A basic amplifier typically includes woofers and tweeters, along with two or more input channels.
There are also digital effects that you can add to various instruments, and these are not limited to a single type. Examples of available digital effects in the market include the Alesis Playmate Guitarist Effects Processor, Audix D4 Dynamic Drum Microphone, Boss GT6B Bass Effects Processor, DigiTech GNX3 Guitar Processor, and Lexicon 960L Digital Multi-Channel Effects System.
To find the right brands of electronic music gear, start by finding a reputable music shop, either online or in your local area. When choosing branded products, you not only gain proper warranty coverage but also customer reassurance. Well-established stores often offer package deals that allow you to enjoy multiple benefits and save money. Additionally, larger stores may provide an extended income protection offer, meaning you can get a refund if anything goes wrong with the gear. Most products also come with an extended warranty.
Manuel Marino is a seasoned Senior Producer, Music Composer, and Artist with over a decade of experience. He specializes in branded entertainment across various mediums, including video games, films, and advertising campaigns. With 20+ years as a game music composer, Manuel has worked on numerous platforms, creating diverse orchestral soundtracks. HIRE ME