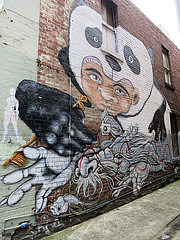 by
wiredforlego
You've just woken up at 11:00 AM for the third consecutive day… Four days after being let go for reasons beyond your control, you're still stuck in an unemployment slump. If you want to escape this gloom, you should read the following suggestions and make the necessary adjustments.
First, it's important to realize that you're not the only one in this situation. Many others, some in even more difficult circumstances than yours, are also navigating the challenges of unemployment. Some face utility shutoffs, struggle to pay for groceries, or even confront evictions.
To shift your mindset and make your world a happier place, consider the following strategies. Remember that nothing lasts forever, and your unemployment is temporary.
To avoid falling back into a depressive state, try these simple tips:
Wake up early and be fully awake when you do. Daylight is known to help maintain a positive mood.
Dress as if you were going out in public. Instead of wearing worn-out jeans and your favorite torn t-shirt around the house, dress as if you were meeting a friend for lunch or dinner.
Communicate, communicate, communicate. Bottling up your feelings Artists Psychology - Here's an interesting exclusive article Roland
…
...Read the rest.
"4 Steps to Maintain a Positive Attitude When Unemployed"