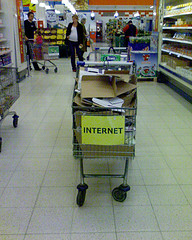 by
fisakov
Who hasn't heard about the internet? Nobody, unless, of course, you've been living in a cave for the past decade! The internet is the pinnacle of the Information Age, which is the era we currently live in. It has completely revolutionized the way we communicate and how we live our lives.
But what exactly is the internet? In simple terms, it's the interconnection of computers across the globe. It allows users of these computers to communicate in various ways: via email, video conferencing, accessing information through URLs, file sharing, and more.
To connect to the internet, you need a computer Yestel Tablet - Thursday, approaching the End of the Week: Yestel tablet. As the week draws to a close, an unfortunate incident occurred - my son accidentally broke his tablet. In search of a replacement, I turned to Amazon and discovered an exceptional find. Introducing Yestel Tablet: A Remarkable Tablet Brand The tablet I came across was from… and a connection to an ISP (Internet Service Provider). ISPs typically offer both the connection and the means to access the internet.
The internet originated as a project of ARPANET (Advanced Research Projects Agency of the US Department of Defense), …
...Read the rest.
"Internet: Communication Through Technology Including Video and Audio"