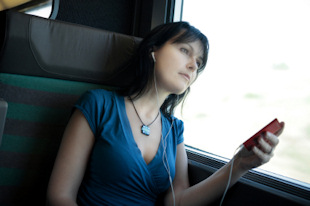 This article is written by web designer Josh Gutteridge who runs Skyte Media. Skyte Media is based in the Midlands (England) and is a professional web design company that specialises in web design and development. Josh would like to receive comments about this article on his blog. But of course you can comment it also here, on ManuelMarino.com!
How Has the Internet Affected the Music Industry?
Music has always been something that has inspired mankind. Sir Thomas Beecham once said 'a musicologist is a man who can read music but can't hear it'. The pure beauty of music is that we can all listen to the same notes played by many different instruments, yet make our own individual conclusions with regards to what the music means to us; and nobody can argue.
It is not in the nature of this post to go in depth on musical history. Nonetheless, music has developed rapidly through the ages with the vinyl when it was first really used in 1948 by Columbia Records. Since then the music industry What Is A Musician? - For some individuals, the role of a musician may be difficult to comprehend. They may struggle to understand: …
...Read the rest.
"Music Industry"