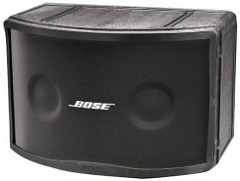 Photo by AV Hire London
There is only one set of Bose ceiling speakers available: the Virtually Invisible 791 In-Ceiling Speakers. Bose is well-known for their high-quality products, and this set of ceiling speakers certainly lives up to the company's reputation. Here is an in-depth review of the product.
General Description
As in-ceiling speakers, these are excellent devices that can deliver top-quality sound. The speakers have a diameter of 10" and are each 4.66" deep. The low profile of the device allows them to fit seamlessly into the ceiling. Each speaker also weighs 4.73 pounds, making them easy to install. They do not put much weight on the ceiling, so you won't have to worry about them falling from above.
The package includes two speakers, two speaker grilles, and a template or paint shield. The paint shield acts as a protector for the speaker if you want to paint the frame of the speakers to match your ceiling color. The sleek and rounded speakers can blend discreetly into the ceiling, and you can enjoy the most stunning sound from them. You can proudly showcase the excellent sound system you have to your guests, and they won't even know where the …
...Read the rest.
"Bose Ceiling Speakers: A Review of the Virtually Invisible 791 In-Ceiling Speakers"