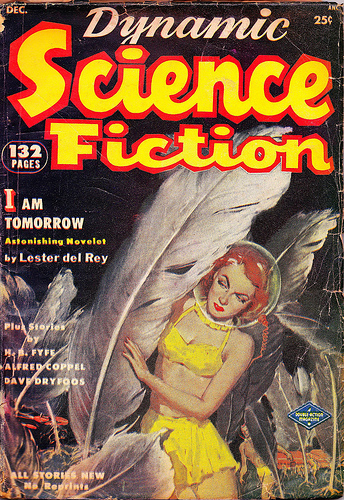 Science Fiction in Radio
Some might argue that Science Fiction has existed as long as civilization itself, as people gazed at the stars and wondered, "what if…"
Juvenile Serials from the 1930s
The first science fiction old-time radio shows were primarily adventure serials aimed at young audiences, featuring a scientific theme, most notably Buck Rogers and Flash Gordon.
These children's programs tended to glamorize scientific progress and featured larger-than-life heroes. As Science Fiction expanded into adult fiction, the fascination with the genre persisted in the juvenile market. Radio shows like Planet Man, Space Patrol, Captain Starr, and Tom Corbett continued to captivate young listeners.
Early Science Fiction on the Airwaves
Within the horror and drama genres, there were some standout science fiction radio plays. One of the most memorable science fiction old-time radio shows from the 1930s was Orson Welles' War of the Worlds on Mercury Theater, aired on Halloween. This broadcast had a tremendous impact on the nation, as Welles blurred the lines between fiction and reality, convincingly making America believe that Martians were invading.
Initial Attempts at Science Fiction Drama
Radio was slow to develop a series dedicated to serious adult science fiction drama, with the first show …
...Read the rest.
"Early Science Fiction On The Airwaves"