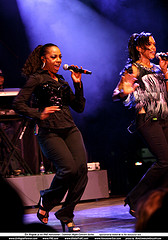 Photo by Ron Sombilon Gallery
Chris Brown recently revealed the meaning behind the title of his brand-new album New Album - Lost Island - I'm excited to announce the release of my latest Trance music album, "Lost Island". It's now available on various digital outlets worldwide, so you can easily find it by doing a quick search on any search engine! But if you're short on time and don't want to go through the hassle of searching, browsing, and… , 'F.A.M.E.' According to him, it stands for either 'Forgiving All My Enemies' or 'Fans Are My Everything.' However, based on his explosive outburst during today's 'Good Morning America' show Cereal, a blend of old and new - Today we interview Jaques Smit, an incredible man. Just read all his current positions: Managing Director at MindNova Advertising Pty (Ltd), Marketing Director at Inland Kitesurfing Pty (Ltd), CEO at Avonstorm Entertainment, Producer at Avonstorm Pictures Pty (Ltd), Technical Director at Blo-Tant Pty (Ltd). Here is the interview and I initially ask about Cereal, his… , it seems that not everyone has been forgiven by him just yet.
The incident on GMA couldn't have occurred at a worse time, as his new album has just been released throughout the US, and the singer's other major offering of the day is the video premiere of his song 'Beautiful People.'
Later today, he was scheduled to appear on MTV's "The Seven," but due to the morning show fiasco, he decided against showing up. However, his music video was still released as planned.
Considering the Chris Brown-Rihanna assault incident that took place two years ago, your opinion of his character is likely to influence how you feel about his music. If you still hold a personal dislike for Chris Brown or have not forgiven him for his actions, the clips of him in the studio with artists like Timbaland and Pharrell Williams may seem distasteful. On the other hand, his fans who have forgiven him for the infamous Grammy night incident may quickly warm up to the song and show their appreciation for a man who has handled all the criticism thrown at him with remarkable decency.
His detractors refuse to believe that Brown has truly apologized and learned from his mistakes, while his fans have long moved past the controversy and simply want to see their favorite singer shine on stage.
Opinions about Brown may be divided, which is not unusual, but his music video deserves a unanimous approval. It is nothing short of excellent, with just the right amount of style and showmanship, along with the polished studio sound associated with R&B hits today. Music producer Benni Benassi has ensured that his DJ background shines through the beat, incorporating catchy melodies and a touch of Italo boogie. Brown's vocals blend well with the club-like rhythm, and it can safely be predicted that this will be one of the best songs of 2011.
Of course, there will be those who won't even give the track a chance because of the singer's past. Considering recent events, it's understandable. Brown's lack of control over his temper could hinder his musical projects from reaching their full potential. However, one thing that is undoubtedly cool is his song 'Beautiful People.'
Manuel Marino is a seasoned Senior Producer, Music Composer, and Artist with over a decade of experience. He specializes in branded entertainment across various mediums, including video games, films, and advertising campaigns. With 20+ years as a game music composer, Manuel has worked on numerous platforms, creating diverse orchestral soundtracks. HIRE ME