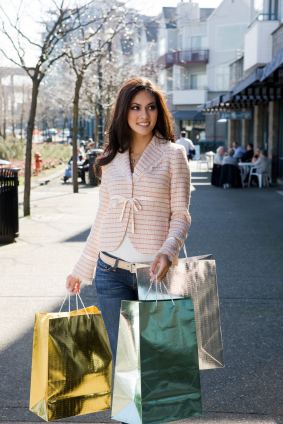 E-commerce, online marketing, shopping, globalization, innovation are all linked together. It is becoming a real huge cultural fact, to be studied, to be understood to comprehend our world and where this world is going to in the near future.
E-commerce, a cultural fact?
Global E-Commerce and Online Marketing: Watching the Evolution By Nikhilesh Dholakia is a great book For Game Design - Andrea Angiolino was born the 27th of April, 1966 in Rome, the city where he still lives. He published many boardgames and books about games, besides developing games for every media. His works appeared in more than a dozen of languages including Korean, Czech and Maltese. He is a game journalist on national magazines, newspapers,… that explains all of this.
Specialists from business and academia present a meticulously researched, compelling examination of the effect that globalization, innovation, and relentless technological competition are having on the development of e-commerce and marketing. The editors offer practical managerial insights, important empirical findings, and new ways to comprehend the intricacies of the fast-morphing world of electronic New Album - Lost Island - I'm excited to announce the release of my latest Trance music album, "Lost Island". It's now available on various digital outlets worldwide, so you can easily find it by doing a quick search on any search engine! But if you're short on time and don't want to go through the hassle of searching, browsing, and… business.
Another book that really catched me is Cyberpop: Digital Lifestyles and Commodity Culture by Sidney Eve Matrix.
Cyberpop: Digital Lifestyles and Commodity Culture is an analysis of cyberculture and its popular cultural productions. Each chapter focus on a particular cyberfiguration, including Hollywood films (GATTACA, The Matrix), popular literature (William Gibson's Neuromancer, Scott Westerfeld's Polymorph), advertising An Artist Portrait (Part One) - This is a fantastic article written exclusively for my Weblog by Frank V. Cahoj. Please feel free to comment here or send him emails. He'll be happy of this. An Artist Portrait (Part One) My name is Frank Cahoj and I have been an artist since I was born. I can say this in confidence without… for digital products and services (AT&T's "mLife" campaign), video games Darklands, a Classic RPG - I'll talk about Darklands, a Classic RPG in a moment. April is an excellent month to reflect on how the year is going and whether we have achieved all or some of the goals we set for ourselves (Read - Overcoming Procrastination). It's also a time to assess the overall positive or negative trend of… (Tomb Raider). Each close reading illustrates the ways in which representations of digital lifestyles and identities which typically fetishize computers and celebrate a "high tech" aesthetic encourage participation in digital capitalism and commodity cyberculture.
What I'm seeing on Internet and around me is an impressive and crazy explosion of virtual shops, like StreetWear-And-Red.com (also StreetWearAndRed.com). Goal Having a Goal in Life and Why Music is a Harmonious Objective - Having a goal in life is essential for many reasons. It provides a sense of direction, drives motivation, enhances focus, and contributes to personal satisfaction. An aim or target in life helps one to streamline their energy, thoughts, and efforts towards achieving something specific. Without an objective, life can feel aimless and unsatisfying, and individuals… of the shop is providing cool designs for the urban and street fashion along with elegant ideas for the modern gentlemen.
In the same explosion I can put my ebook and also my new CD with Rock and Metal Guitar Solos for Multimedia.
I've got just a fear, that all of this is going to result in a soap bubble in the future. How much will we be fascinated by the virtual world and how much can we stay far from reality? (Or virtuality is going to be our new reality?).
Manuel Marino is a seasoned Senior Producer, Music Composer, and Artist with over a decade of experience. He specializes in branded entertainment across various mediums, including video games, films, and advertising campaigns. With 20+ years as a game music composer, Manuel has worked on numerous platforms, creating diverse orchestral soundtracks. HIRE ME