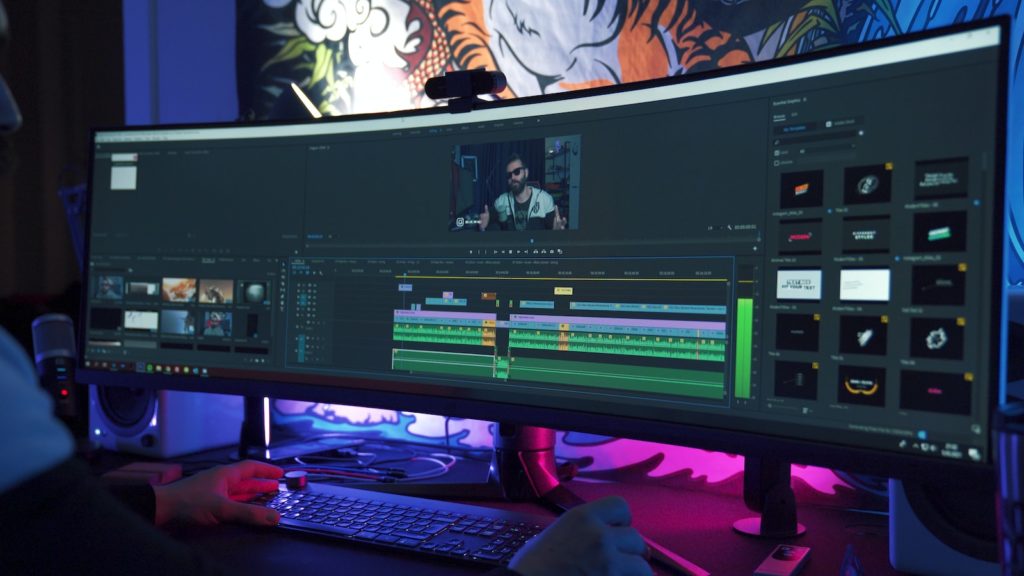 When it comes to video game For Game Design - Andrea Angiolino was born the 27th of April, 1966 in Rome, the city where he still lives. He published many boardgames and books about games, besides developing games for every media. His works appeared in more than a dozen of languages including Korean, Czech and Maltese. He is a game journalist on national magazines, newspapers,… development, visuals often steal the spotlight. However, game audio is an equally important component that contributes to the immersive experience. As someone who specializes in music composition and audio integration in games Darklands, a Classic RPG - I'll talk about Darklands, a Classic RPG in a moment. April is an excellent month to reflect on how the year is going and whether we have achieved all or some of the goals we set for ourselves (Read - Overcoming Procrastination). It's also a time to assess the overall positive or negative trend of… , I understand the nuanced role sound plays. Let's delve into why audio should never be an afterthought in game design Carpet making - Here's a very interesting article on the Art of carpet making, written by Alhan Keser. Alhan is in in charge of communications for Tip Top Design, a company that specializes in interior design with oriental rugs. He has lived in Turkey and France, working as a freelance journalist and documentary maker. Carpet making The story… .
Emotional Resonance
Audio cues do much more than signal game mechanics. A well-composed score can heighten emotional investment, guiding players through a gamut of feelings—from triumph to despair. Consider the somber melodies in games like "The Last of Us," which tug at your heartstrings and make you care about the characters. Conversely, upbeat tunes in games like "Super Mario" evoke feelings Artists Psychology - Here's an interesting exclusive article Roland d'Humières, 56 years old psycho-analyst from Aix en Provence (France) has written for our Weblog. I think it to be a very interesting writing about the artists psychology, or maybe "arts psychology", what's behind an artists mind. Artists Psychology Whatever is his/her Art, painting, music, dance, writing, or any… of joy and excitement.
Realism and Immersion
Sound effects are crucial for creating a lifelike gaming environment. Whether it's the rustling of leaves, footsteps, or distant gunfire, these noises create a convincing world. In FPS games, for instance, surround sound can even give players a competitive edge by helping them locate enemies.
Gameplay Mechanics
Audio serves practical functions as well. Sound cues often alert players to important events or dangers, such as an enemy sneaking up from behind. In puzzle games, auditory hints can guide players toward the solution, making gameplay more intuitive.
Narrative Support
Music and sound effects can also support storytelling Philosophy and Music: Twin Pillars of Well-being - The realms of philosophy and music may seem different at first glance, but both are vital to our well-being and can dramatically influence our quality of life. They serve as guiding principles and inspirations that offer us deeper insight into the human condition. The Philosophical Side of Well-being Philosophy, the study of fundamental questions about… . The transition from a fast-paced combat theme to a somber melody can signal a change in narrative tone, helping to unfold the plot in a more organic way.
Technical Considerations
While game audio adds depth, it also comes with challenges. File sizes must be managed carefully, especially in mobile games where storage is limited. Additionally, game audio must be skillfully integrated to ensure it doesn't overshadow gameplay or create an auditory mess.
Conclusion
Ignoring audio is missing out on a tool that can make your game stand out. From emotional engagement and realism to gameplay and narrative enhancement, sound plays a multifaceted role that enriches the gaming experience. It's not just about what you see; it's also about what you hear. So, the next time you dive into game development, remember to give audio the attention it rightly deserves.
Manuel Marino is a seasoned Senior Producer, Music Composer, and Artist with over a decade of experience. He specializes in branded entertainment across various mediums, including video games, films, and advertising campaigns. With 20+ years as a game music composer, Manuel has worked on numerous platforms, creating diverse orchestral soundtracks. HIRE ME