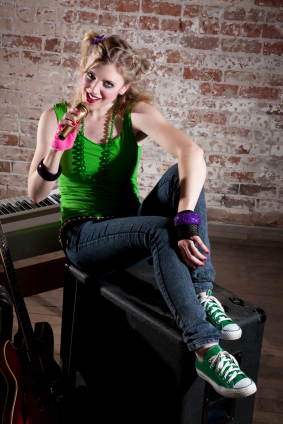 Finding good yet affordable guitar amps can be challenging if you look in the wrong places. The cost of music equipment and other gear can vary greatly.
Over a lifetime, you can spend a significant amount of money on guitar equipment, especially if you take your passion for playing seriously. However, there are places where you can find great deals on inexpensive guitar amps.
One of the first places to explore is the internet, particularly auction websites. Here, you'll find a wide selection of products from around the world, often at discounted prices. If you decide to purchase from international sellers, make sure to check their reputation and feedback from other customers.
If auction websites don't yield the results you're looking for, consider visiting a specialized music hardware shop. These shops may occasionally have guitar amp sales where you can find good deals.
Another option worth exploring is online shopping portals. These websites often sell products in large quantities, allowing them to offer discounts due to their lower overhead costs. Additionally, you can search online for vouchers or discount codes that can be applied to music websites you may know.
If all else fails, consider checking local newspapers or online classified ads. Websites like Craigslist provide a platform for individuals in various locations to sell used or new items, including guitar gear, at lower prices.
Remember to compare prices, read product reviews, and consider the condition of the equipment before making a purchase. With some diligent searching, you can find affordable guitar amps without compromising on quality.
Manuel Marino is a seasoned Senior Producer, Music Composer, and Artist with over a decade of experience. He specializes in branded entertainment across various mediums, including video games, films, and advertising campaigns. With 20+ years as a game music composer, Manuel has worked on numerous platforms, creating diverse orchestral soundtracks. HIRE ME