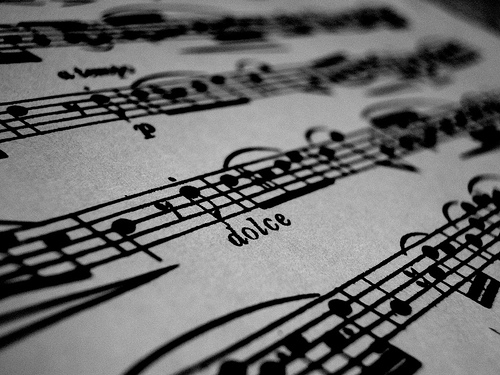 I know the title of this article might seem a bit odd, but bear with me, and I will explain everything. In this article, you will learn the number one way to grow your fan base and build a successful music career Darklands, a Classic RPG - I'll talk about Darklands, a Classic RPG in a moment. April is an excellent month to reflect on how the year is going and whether we have achieved all or some of the goals we set for ourselves (Read - Overcoming Procrastination). It's also a time to assess the overall positive or negative trend of… , starting right now.
When I stopped following music marketing experts who had not accomplished much in the music industry What Is A Musician? - For some individuals, the role of a musician may be difficult to comprehend. They may struggle to understand: 1 - the nature of a musician's talent or job, 2 - why musicians work around the clock, and 3 - the concept of a fanbase and the boundaries musicians set with fans. Let's delve into each… and began to learn ninja skills from those who were making millions of dollars online, everything became much easier.
Now, all I do is imitate what these successful individuals do to make so much money and then apply it to my music.
So, here are the top two things musicians can learn about marketing from old-school internet marketers:
Free Traffic is Best
As a music marketing expert, you should be aiming for a free traffic model in your business. The reason for this is that most indie artists are on a limited budget, and if you spend money daily on advertising An Artist Portrait (Part One) - This is a fantastic article written exclusively for my Weblog by Frank V. Cahoj. Please feel free to comment here or send him emails. He'll be happy of this. An Artist Portrait (Part One) My name is Frank Cahoj and I have been an artist since I was born. I can say this in confidence without… , you could likely go bankrupt.
The best way I know to get free traffic to your site is to post a video on YouTube every day of your band covering a current chart hit. If you stick with this, you are guaranteed free traffic for life An Artist Portrait (Part Two) - This is the Part Two (and final part) of the true life story as artist written by Frank V. Cahoj for our Weblog. (Part One) An Artist Portrait (Part Two) I give an unbelievable amount of credence to these two early periods in my life: one of everlasting creation, one of analysis and disillusionment. The… !
What if your band is not good?
I understand that many bands and musicians fail to make any progress in their careers because they don't believe strongly in their own music and think there's no way they could ever make it in the music industry compared to other artists like Lady Gaga and such.
However, if your band isn't great, that's okay; just admit it, because I have a secret sauce you can add to your music that could put you far ahead of other musicians if you apply it daily.
The method goes like this:
The best way to become great at music is to spend 30 minutes each day writing new material. I go into the bathroom with my iPhone and record ideas without editing anything out. I just sing and play whatever comes to mind Self-realization and meditation (yoga for the mind) - Peter Cajander allowed us to publish this part from his book Fragments of Reality. It talks about life from a personal perspective covering areas ranging from self-realization, meditation, stress, happiness, death, and everyday living. Peter is a writer, philosophical thinker, entrepreneur, strategy consultant, business executive, and author to name a few titles. He has been… and set my iPhone timer to half an hour, so I don't have to keep checking my watch.
By doing this, I have more songs than I know what to do with, and after a month, I can genuinely see that the quality of my music is much better than when I started.
It might sound cliché, but I believe every great singer or guitarist began as not-so-great, and because they practiced every day, they were able to raise the standard of their work to the desired level.
Manuel Marino is a seasoned Senior Producer, Music Composer, and Artist with over a decade of experience. He specializes in branded entertainment across various mediums, including video games, films, and advertising campaigns. With 20+ years as a game music composer, Manuel has worked on numerous platforms, creating diverse orchestral soundtracks. HIRE ME