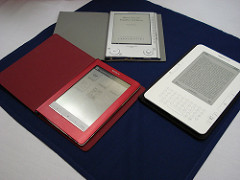 Photo by SandraW12
Since Barnes & Noble entered the e-reader market quite late, with the release of the Nook in late 2009, it was surprising to see the Nook Color edition come out just a year later. Marketed as the "reader's tablet Yestel Tablet - Thursday, approaching the End of the Week: Yestel tablet. As the week draws to a close, an unfortunate incident occurred - my son accidentally broke his tablet. In search of a replacement, I turned to Amazon and discovered an exceptional find. Introducing Yestel Tablet: A Remarkable Tablet Brand The tablet I came across was from… ," this Nook Color review will examine what the Barnes & Noble Nook Color offers as both a tablet and an e-book reader.
Size and Design Carpet making - Here's a very interesting article on the Art of carpet making, written by Alhan Keser. Alhan is in in charge of communications for Tip Top Design, a company that specializes in interior design with oriental rugs. He has lived in Turkey and France, working as a freelance journalist and documentary maker. Carpet making The story…
If you're expecting a typical, ordinary e-book reader, you'll be impressed by the Nook Color, which can easily be mistaken for a tablet PC at first glance.
Unlike traditional e-readers that use e-ink technology, the Nook Color features a 7-inch full-color LED-backlit IPS display. This type of display is similar to what Apple uses on its iPad and Mac devices. The Nook Color, however, is enhanced with Barnes & Noble's custom VividView Technology, a screen laminating technique that reduces glare.
The Nook Color is slightly larger and heavier than the e-ink Nook. It weighs 15.8 ounces and measures 8.1 inches in length, 5 inches in width, and 0.5 inches in thickness. The front of the device is made of hard plastic, while the back has a smooth, rubberized finish.
Performance
Inside the Nook Color is a system that is based on Android 2.1, an operating system widely used in today's tablets and smartphones. The Android-based software in the Barnes & Noble e-book reader delivers a satisfying experience.
Users of this color e-reader report quick performance, a responsive touchscreen, fast page turns, nearly flawless image quality, and crisp text. You can also easily access photo albums and view PDF documents.
Notable Features
As one of the first color e-book readers on the market, this Barnes & Noble device garnered a lot of attention upon its release. The Nook Color now offers additional functionality such as web browsing, the Pandora music application, email, and video playback. It is also designed to work seamlessly with B&N's new features and technologies.
There is the new Nook Kids brand, which promotes reading colorful, illustrated children's e-books on the Nook Color. Nook Friends allows users to share favorite lines from books with friends and family via Facebook and Twitter. Additionally, Barnes & Noble has retained its book sharing feature, the exclusive LendMe technology.
The Bottom Line: Nook Color Review
Barnes & Noble has made an effort to release an e-book reader that is not only sleek and feature-packed but also affordable. Priced at just $249, it offers much more than just e-book reading capabilities.
However, it is not without its flaws. The battery life An Artist Portrait (Part Two) - This is the Part Two (and final part) of the true life story as artist written by Frank V. Cahoj for our Weblog. (Part One) An Artist Portrait (Part Two) I give an unbelievable amount of credence to these two early periods in my life: one of everlasting creation, one of analysis and disillusionment. The… , for example, is relatively short for an e-reader, lasting only 8 hours without a recharge. This pales in comparison to what other e-ink e-book readers can achieve. Additionally, the Nook Color uses an LCD display, which is not ideal for extended reading as it can cause reflective glare and eye strain.
Manuel Marino is a seasoned Senior Producer, Music Composer, and Artist with over a decade of experience. He specializes in branded entertainment across various mediums, including video games, films, and advertising campaigns. With 20+ years as a game music composer, Manuel has worked on numerous platforms, creating diverse orchestral soundtracks. HIRE ME