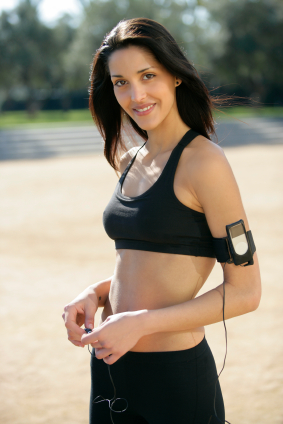 I'm a big fan of 80s The Synthpop Era - I'm not one to dwell on the past, but I must admit that music from the synthpop era of the 1980s and surrounding years holds a special place in my heart. Perhaps I'm biased, but I can't help but feel that modern music has lost a lot of its originality and creativity. Gone are the… music. Yes, the decade that gave the world the sound of pop, the memorable 80s! I remember old times, jogging and listening to such wonderful music at the same time! I'm talking about Madonna, Michael Jackson, Huey Lewis, Cyndi Lauper, George Michael and many others. Well, let's focus The Importance of Having a Goal in Life and Why Music is a Harmonious Objective - Having a goal in life is essential for many reasons. It provides a sense of direction, drives motivation, enhances focus, and contributes to personal satisfaction. An aim or target in life helps one to streamline their energy, thoughts, and efforts towards achieving something specific. Without an objective, life can feel aimless and unsatisfying, and individuals… on Madonna, eleven albums, an impressive career Darklands, a Classic RPG - I'll talk about Darklands, a Classic RPG in a moment. April is an excellent month to reflect on how the year is going and whether we have achieved all or some of the goals we set for ourselves (Read - Overcoming Procrastination). It's also a time to assess the overall positive or negative trend of… .
Stop jogging and listen to some new music
Yes, let's stop jogging for a minute. I mean, time to change the music station and to choose Madonna, the world's tastiest sweetheart. She has announced more non-stop treats for her legions of legendary and devoted fans. Following the latest news that "Hard Candy" has debuted at Number 1 around the globe, it has been confirmed that Madonna's "Sticky and Sweet Tour" will begin (hip) hopping around the world on August 23rd in Cardiff, Wales with stops in major European markets through September including London (11-September) and Paris (20-September).
Are you still jogging? stop because I've got more news! Hard Candy features collaborations with Timbaland and Justin Timberlake. The main themes are love Artists Psychology - Here's an interesting exclusive article Roland d'Humières, 56 years old psycho-analyst from Aix en Provence (France) has written for our Weblog. I think it to be a very interesting writing about the artists psychology, or maybe "arts psychology", what's behind an artists mind. Artists Psychology Whatever is his/her Art, painting, music, dance, writing, or any… , music and sex and sometimes seems that Madonna repeats herself. Not bad, considering that this album New Album - Lost Island - I'm excited to announce the release of my latest Trance music album, "Lost Island". It's now available on various digital outlets worldwide, so you can easily find it by doing a quick search on any search engine! But if you're short on time and don't want to go through the hassle of searching, browsing, and… is a great example of the best american pop music.
To be more clear, we can define it unforgettable pop with wonderful choruses. The style is more urban-oriented, than the past disco tracks, and Madonna's best eighties are back, creating a unique cocktail of different genres.
This is Madonna eleventh and final album for longtime label Warner Bros and it surely represents another mark on current pop culture.
About the Tour, it will feature a lot of past favorites as well as focusing on Madonna's Hard Candy. She will be supported onstage by different famous artists, as example Paul Oakenfold in London, and Bob Sinclair in Paris.
More than one million tickets have been sold, means about 90% of the total, so better to run as soon as possible to get your ticket!
At the same time, I would recommend to check also Coldplay events. Chris Martin is taking his band back on the road for what promises to be their biggest tour to date to celebrate their hugely anticipated new album 'Viva la Vida' and hit single 'Violet Hill'.
Ok, let's start again jogging, have fun!
Manuel Marino is a seasoned Senior Producer, Music Composer, and Artist with over a decade of experience. He specializes in branded entertainment across various mediums, including video games, films, and advertising campaigns. With 20+ years as a game music composer, Manuel has worked on numerous platforms, creating diverse orchestral soundtracks. HIRE ME