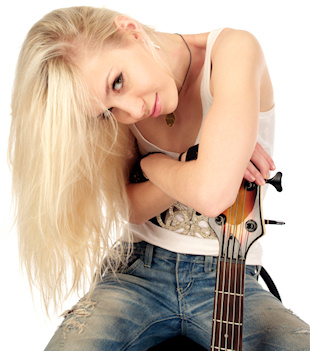 Many asked me to write a post about the Music Pages I've got in my websites, so you can easily Listen to Music Online 🙂
Ok, let's start then.
Listen to Music Online
The first page is the Music Demos page here at ManuelMarino.com.
You can find it also in the top bar, title is of course Listen to Music Online.
In this page I've collected the latest tracks I've produced in 2009, mainly orchestral and film music, but there is also Astronauts and Funk Music whis is a mix of different styles, from choral to jazz, pop and funk.
Still want to listen to the music online? There is my new Official page at Manuel Marino Official, with mp3 demos and excerpts from games Darklands, a Classic RPG - I'll talk about Darklands, a Classic RPG in a moment. April is an excellent month to reflect on how the year is going and whether we have achieved all or some of the goals we set for ourselves (Read - Overcoming Procrastination). It's also a time to assess the overall positive or negative trend of… soundtracks I created.
You can access also to my Free Mp3 Player.
This Mp3 Player contains mixes from old tracks, mainly 1999 produced tracks, and later years.
These tracks come from my old archive of my CD's published on Mp3.com in those years but there are also independent demos made just for fun and to show Cereal, a blend of old and new - Today we interview Jaques Smit, an incredible man. Just read all his current positions: Managing Director at MindNova Advertising Pty (Ltd), Marketing Director at Inland Kitesurfing Pty (Ltd), CEO at Avonstorm Entertainment, Producer at Avonstorm Pictures Pty (Ltd), Technical Director at Blo-Tant Pty (Ltd). Here is the interview and I initially ask about Cereal, his… my talent Marketing and Music: Is Marketing Really So Powerful That Any Song Can Become Famous? Or Does Talent Still Matter? - Today let's dive into a topic that's been buzzing around a lot: the relationship between marketing and music. We all know that marketing plays a massive role in the music industry, but does it actually hold the power to make any track a hit? Or does talent still stand a chance? First off, let's address… as composer and producer.
After Mp3.com experience, I focused on games soundtracks and you can listen to some of them through my MarinoSounds.com Studio page.
To listen to music just check the pages of the multimedia projects listed in the homepage.
Last but not least, MarinoSounds.com has been totally renewed, new graphics and new design Carpet making - Here's a very interesting article on the Art of carpet making, written by Alhan Keser. Alhan is in in charge of communications for Tip Top Design, a company that specializes in interior design with oriental rugs. He has lived in Turkey and France, working as a freelance journalist and documentary maker. Carpet making The story… . There is also a new logo saying Blasting your mind with unique sounds.
Manuel Marino is a seasoned Senior Producer, Music Composer, and Artist with over a decade of experience. He specializes in branded entertainment across various mediums, including video games, films, and advertising campaigns. With 20+ years as a game music composer, Manuel has worked on numerous platforms, creating diverse orchestral soundtracks. HIRE ME