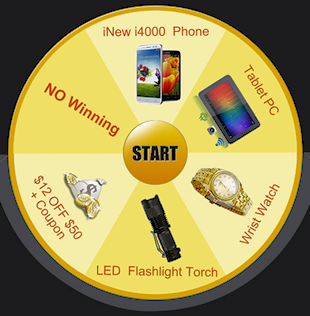 The rapid expansion of the internet has made it easier than ever to shop for an incredible variety of products from around the world. However, it can be challenging to know where to find the best deals while shopping online.
Before making a purchase at any online retailer, do a quick search for promotional codes. Many large retailers often run promotions that aren't advertised on their homepage. A brief search for these codes can allow you to apply the code at checkout, saving you money.
One of the most effective ways to shop and save is to take advantage of holiday promotions.
With that in mind Self-realization and meditation (yoga for the mind) - Peter Cajander allowed us to publish this part from his book Fragments of Reality. It talks about life from a personal perspective covering areas ranging from self-realization, meditation, stress, happiness, death, and everyday living. Peter is a writer, philosophical thinker, entrepreneur, strategy consultant, business executive, and author to name a few titles. He has been… , I'd like to recommend a fantastic website that sells virtually any cool item you could imagine, primarily focusing on technology gadgets but also offering other products.
As a technologist, it's no surprise that this site quickly became one of my favorites! I'm referring to Tmart.com and its Black Friday Sweepstakes!
There's a $60,000 coupon giveaway, and you could even win free cell phones!
How does it work? It's quite simple: register, join with Tmart Points (every 10 points earns you a lucky draw chance, with a maximum of 3 chances per day), and then click start to take your chance to spin.
Winners will be notified via email. They can click the email link to the corresponding page and confirm their winnings. Please note that if you don't confirm your winnings, you won't receive the prize.
Tmart will cover all shipping fees for physical goods.
What more can I say? This is why I love Artists Psychology - Here's an interesting exclusive article Roland d'Humières, 56 years old psycho-analyst from Aix en Provence (France) has written for our Weblog. I think it to be a very interesting writing about the artists psychology, or maybe "arts psychology", what's behind an artists mind. Artists Psychology Whatever is his/her Art, painting, music, dance, writing, or any… shopping—there are always great sites like Tmart.com, where you can find amazing gadgets at excellent prices or even win them for free!
Manuel Marino is a seasoned Senior Producer, Music Composer, and Artist with over a decade of experience. He specializes in branded entertainment across various mediums, including video games, films, and advertising campaigns. With 20+ years as a game music composer, Manuel has worked on numerous platforms, creating diverse orchestral soundtracks. HIRE ME