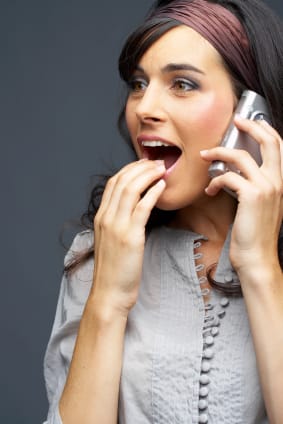 Federico Elinger, owner of Pocketsol Games, wrote this exclusive article for us. Pocketsol Games creates high quality mobile Secure Your Device with Norton - Keep your smartphone or tablet safe from cyberthreats with Norton Mobile Security. Powerful, effective protection for your devices and personal information. games Darklands, a Classic RPG - I'll talk about Darklands, a Classic RPG in a moment. April is an excellent month to reflect on how the year is going and whether we have achieved all or some of the goals we set for ourselves (Read - Overcoming Procrastination). It's also a time to assess the overall positive or negative trend of… for the mobile phone based java platform (J2ME). The development studio is in Argentina where fun and addictive games are created for most of the actual mobile phones.
Mobile Games and Technologies
Currently, we can forget the keys of our house when we leave, but not the mobile phone. People are everywhere with their phones talking, chatting, the phone has a very important place in our life. Mobile phones are not only a communication device, are computer themselves, with a cpu, ram memory, persistence storage.
Games in this context are very important because you can get full advantages of the capabilities of a modern mobile phone that becomes this way a game console. Today, people of all ages play with their phones. They get fun and share multiplayer games over Bluetooth or Internet Stream, Game, Connect: Wifi Repeater is Here! - Meet the Wifi Repeater: your solution for lag-free streaming, gaming, and video calls. Enjoy faster, stronger, and more reliable internet now. .
The technologies that involve games development are: Java (J2ME, Symbian, Windows Mobile, Linux, Brew). Each one has different capabilities depending on which device are installed.
An important issue is about the technological Yestel Tablet - Thursday, approaching the End of the Week: Yestel tablet. As the week draws to a close, an unfortunate incident occurred - my son accidentally broke his tablet. In search of a replacement, I turned to Amazon and discovered an exceptional find. Introducing Yestel Tablet: A Remarkable Tablet Brand The tablet I came across was from… limits of the devices. Each one has different limits of memory, cpu, color depth, resolution. That push us to do a porting solution of every game to reach the greatest number of mobile devices. This limit obliges us to be more creative, makes us seek how to entertain people with simple games with a few levels. We must create images simply using the old technique of pixel art.
Mobile games are experimenting a constant evolution. In few years, most of the mobile phones will have 3D graphics accelerators such as Nokia N95 phone. The future is very promising, we will find devices that can compete with Sony PSP and Nintendo DS.
Manuel Marino is a seasoned Senior Producer, Music Composer, and Artist with over a decade of experience. He specializes in branded entertainment across various mediums, including video games, films, and advertising campaigns. With 20+ years as a game music composer, Manuel has worked on numerous platforms, creating diverse orchestral soundtracks. HIRE ME