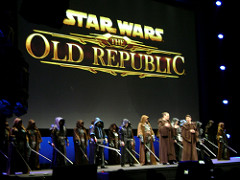 Photo by Colony of Gamers
It's not even halfway through 2011 yet, and we have already seen some great PC games Darklands, a Classic RPG - I'll talk about Darklands, a Classic RPG in a moment. April is an excellent month to reflect on how the year is going and whether we have achieved all or some of the goals we set for ourselves (Read - Overcoming Procrastination). It's also a time to assess the overall positive or negative trend of… on the market. So despite what the cynics may say, it's evident that PC gaming is far from over. If we continue to receive fantastic titles like we have this year, there will be many more exciting years ahead for PC gaming.
Here are some of the standout games in 2011 that should not be missed:
Shogun 2: Total War
Shogun 2: Total War is an excellent choice for anyone who enjoys immersive strategy games filled with adventure. The stunning graphics will make you feel like you've been transported to Japan. However, before you rush out to buy this game For Game Design - Andrea Angiolino was born the 27th of April, 1966 in Rome, the city where he still lives. He published many boardgames and books about games, besides developing games for every media. His works appeared in more than a dozen of languages including Korean, Czech and Maltese. He is a game journalist on national magazines, newspapers,… , it's important to ensure that your computer Yestel Tablet - Thursday, approaching the End of the Week: Yestel tablet. As the week draws to a close, an unfortunate incident occurred - my son accidentally broke his tablet. In search of a replacement, I turned to Amazon and discovered an exceptional find. Introducing Yestel Tablet: A Remarkable Tablet Brand The tablet I came across was from… meets the high system requirements, which is the only downside.
Star Wars: The Old Republic
While it may not make it to the top of the best games list for 2011, Star Wars: The Old Republic should still make it into the top 10. The developers have promised that it will be the best Star Wars game ever, although they may be biased in saying so.
Fortunately, there have been some positive buzz surrounding this game, indicating that the tide may be turning for Star Wars games. The most compelling aspect of Star Wars: The Old Republic is its engaging storyline.
Deus Ex: Human Revolution
This game appears to be one of the best games in 2011. The game's story An Artist Portrait (Part Two) - This is the Part Two (and final part) of the true life story as artist written by Frank V. Cahoj for our Weblog. (Part One) An Artist Portrait (Part Two) I give an unbelievable amount of credence to these two early periods in my life: one of everlasting creation, one of analysis and disillusionment. The… is captivating enough to be made into a Hollywood film, and the graphics are outstanding. Deus Ex: Human Revolution will appeal to both strategists and those who simply enjoy immersing themselves in a world of action and violence.
So, with these and other exciting titles on the horizon, PC gaming is set to have many more fantastic years ahead.
Manuel Marino is a seasoned Senior Producer, Music Composer, and Artist with over a decade of experience. He specializes in branded entertainment across various mediums, including video games, films, and advertising campaigns. With 20+ years as a game music composer, Manuel has worked on numerous platforms, creating diverse orchestral soundtracks. HIRE ME