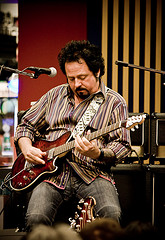 by
Jacek Sniecikowski
Singapore's small size is more than compensated for by its abundant entertainment and business offerings, making it an ideal destination for both leisure and corporate travelers. The nation's multicultural society showcases a vibrant array of artistic performances, while its status as a business hub attracts international organizations for transactions, meetings, and conferences.
Singapore is also home to a thriving cultural scene, encompassing the arts through festivals, cultural events, theater, and drama. The city's cosmopolitan character has not overshadowed its rich Asian heritage, which permeates the numerous museums, performing groups, orchestras, and art centers that are scattered throughout the island.
The Singapore Arts Festival, which began in the late 1970s as a platform to celebrate the country's local creative talent Marketing and Music: Is Marketing Really So Powerful That Any Song Can Become Famous? Or Does Talent Still Matter? - Today let's dive into a topic that's been buzzing around a lot: the relationship between marketing and music. We all know that marketing plays a massive role in the music industry, but does it actually hold the power to make any track a hit? Or does talent still stand a chance? First off, let's address… , has grown in stature under the guidance of the National Arts Council. Today, it is considered one of the most significant and largest arts events in the region, attracting visitors to the annual month-long showcase of theater, dance New Album - Lost Island - I'm excited to announce the release of my latest Trance music album, "Lost Island". It's now available on various digital outlets worldwide, so you can easily find it by doing a quick search on any search engine! But if you're short on time and don't want to go through the hassle of searching, browsing, and… , music, and visual Painting: A Spiritual Pathway to the Divine - In a world increasingly driven by technology and fast-paced living, the art of painting provides an oasis of calm and introspection. It allows both the artist and the observer to delve deep into a realm often considered transcendental. For many, painting serves as a bridge to the divine, a medium through which spirituality is explored… arts.
The festival serves as a platform to encourage and popularize artists, featuring a diverse range of performances from contemporary modern creations to classics. Its primary strategic purpose is to provide artists with the necessary exposure before launching onto the global arts circuit. The event not only showcases Singaporean performances but also incorporates various Asian works, infusing a truly Asian atmosphere into the gathering.
Visitors attending the festival will have the opportunity to interact with the artists themselves in the area dedicated to the celebration. A carnival-like ambiance typically prevails, complete with food and drink, as well as a variety of free events lined up for attendees to enjoy.
Manuel Marino is a seasoned Senior Producer, Music Composer, and Artist with over a decade of experience. He specializes in branded entertainment across various mediums, including video games, films, and advertising campaigns. With 20+ years as a game music composer, Manuel has worked on numerous platforms, creating diverse orchestral soundtracks. HIRE ME