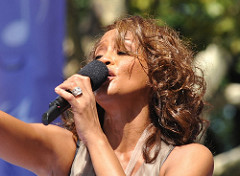 Photo by asterix611
There is much more to singing than just having a beautiful voice. A voice that sounds beautiful but lacks training is lacking something, and this deficiency will likely be noticeable to those who listen. Singing classes may seem unnecessary to someone with natural talent Marketing and Music: Any Song Can Become Famous? - Today let's dive into a topic that's been buzzing around a lot: the relationship between marketing and music. We all know that marketing plays a massive role in the music industry, but does it actually hold the power to make any track a hit? Or does talent still stand a chance? First off, let's address… , but they are essential in order to unleash the true beauty of the voice.
Even individuals with talent require training to truly enhance their abilities, explore interesting techniques, and utilize their voice to its full potential. Without training, that talent may remain dormant and underutilized.
Aspiring singers should consider enrolling in quality singing classes. Voice classes teach more than just singing techniques; they cover a range of aspects that singers need to address. Singers must learn to project their voice, to amplify its volume so that even those hundreds of feet away can hear them. They should also have precise control over their vocal ability, being able to sound like a whisper even when singing at full volume. Endurance and breathing techniques must be learned in order to sustain singing for longer periods.
Singers face various challenges that require training as part of the singing process. Many people are unaware of the amount of training that goes into developing For Game Design - Andrea Angiolino was born the 27th of April, 1966 in Rome, the city where he still lives. He published many boardgames and books about games, besides developing games for every media. His works appeared in more than a dozen of languages including Korean, Czech and Maltese. He is a game journalist on national magazines, newspapers,… a voice that captivates listeners.
A singer needs to learn performance skills to properly convey emotions Artists Psychology - Here's an interesting exclusive article Roland d'Humières, 56 years old psycho-analyst from Aix en Provence (France) has written for our Weblog. I think it to be a very interesting writing about the artists psychology, or maybe "arts psychology", what's behind an artists mind. Artists Psychology Whatever is his/her Art, painting, music, dance, writing, or any… through their voice, and they must be aware of technical considerations when recording their vocals. Some may mistakenly believe that singing is easy, but it is through training that a singer can make it appear effortless. Countless hours of practice and guidance from a skilled instructor make the complexities of singing seem effortless.
It may seem peculiar that a talent-based activity requires training to reach its full potential, but the truth is that training is truly beneficial. There are many industry insights and techniques that a vocalist must master in order to succeed. Raw, innate talent is not enough. Individuals with talent must also seek out an instructor to transform their voice into something truly remarkable. Singing classes are necessary to take talent to a whole new level, and this can apply even to the most exceptional new talents An Artist Portrait (Part Two) - This is the Part Two (and final part) of the true life story as artist written by Frank V. Cahoj for our Weblog. (Part One) An Artist Portrait (Part Two) I give an unbelievable amount of credence to these two early periods in my life: one of everlasting creation, one of analysis and disillusionment. The… .
Manuel Marino is a seasoned Senior Producer, Music Composer, and Artist with over a decade of experience. He specializes in branded entertainment across various mediums, including video games, films, and advertising campaigns. With 20+ years as a game music composer, Manuel has worked on numerous platforms, creating diverse orchestral soundtracks. HIRE ME