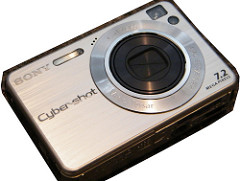 Photo by digitpedia
If you're looking to upgrade your old camera, particularly for sports photography or capturing distant scenes, a super zoom compact camera might be the right choice for you. These cameras are characterized by their zoom lenses, typically starting at 10x magnification. While they may resemble other compact cameras in terms of size, they are slightly wider to accommodate the extended lens. Some models, known as "bridge" cameras, have a more professional design Carpet making - Here's a very interesting article on the Art of carpet making, written by Alhan Keser. Alhan is in in charge of communications for Tip Top Design, a company that specializes in interior design with oriental rugs. He has lived in Turkey and France, working as a freelance journalist and documentary maker. Carpet making The story… with a non-retractable lens and a handgrip. They bridge the gap between compact cameras and larger DSLR-style cameras.
Super zoom cameras are often referred to as "sports zooms" because they are popular among parents of children involved in outdoor sports. These cameras allow parents to get closer to the action from the sidelines, capturing great shots even from a distance.
There are several super zoom cameras available, …
...Read the rest.
"Compact Cameras – Choosing a concise Super Zoom or Bridge Camera"