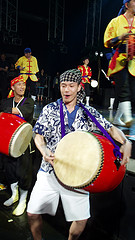 by
Nemo's great uncle
If you have a strong passion for music and desire to create it, think carefully before choosing the necessary instruments to produce beautiful sounds and melodies. There are various musical instruments available in the market, such as guitars (both acoustic and electric), drums, synthesizers, violins, and more. However, you should decide which instrument you excel at or want to learn in order to create exceptional music and become a renowned musician What Is A Musician? - For some individuals, the role of a musician may be difficult to comprehend. They may struggle to understand: 1 - the nature of a musician's talent or job, 2 - why musicians work around the clock, and 3 - the concept of a fanbase and the boundaries musicians set with fans. Let's delve into each… of your time.
Although the guitar is often an attractive instrument for many teenagers, it can be quite challenging to master, especially when aspiring to play like legends such as Bob Dylan. Additionally, guitars can be quite expensive, making it difficult for middle-class individuals to afford them.
If you can afford a guitar and are confident in your ability to play, that's great. However, keep …
...Read the rest.
"The Effectiveness of USB Drum Kits"