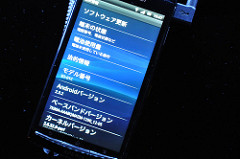 Photo by [email protected]
The new generation of mobile communication offers a multitude of advantages, despite the fact that many individuals have already embraced and adjusted to cell phones. Mobile phones hold significant value for people on the move, even though some may perceive them as intrusive and all-encompassing. Smartphones take this value to the next level.
Your mobile phone enables you to stay connected while being mobile. It proves especially useful in emergencies, allowing you to contact others from any location. Gone are the days when you had to leave a broken-down car on the side of the road and walk for miles to find a payphone. If you remember that you need to inform your loved ones about something while driving, you can simply text or call them. When it comes to business, your colleagues, customers, and suppliers can reach you anytime, anywhere, thanks to cell phones.
Smartphones elevate instant access to a whole new level by enabling users to send and receive emails, access the internet, and more. This provides users with greater flexibility, reducing the need to return to the office to check messages or access information. However, it can also lead to frequent interruptions in your …
...Read the rest.
"Owning A Smart Phone Has Its Advantages"