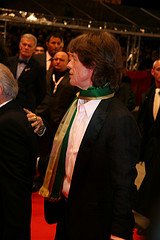 Photo by SpreePiX – Berlin
It is nearly impossible to compile a definitive list of the top ten most talented guitarists in the world. Rankings in this regard are highly subjective. These gifted musicians all share one common passion—the love for a versatile instrument, the guitar. Whether they play acoustic, classical, or electric bass Learning to Enjoy Bass Guitar - Do you enjoy bass guitar? A bass guitar is a four-stringed instrument that typically accompanies a lead guitar. Some bass guitars have additional strings, with 5 or 6 strings in total. Bass guitars produce lower tones, and an electric bass guitar is connected to an amplifier for enhanced sound. When learning to play the bass… , they do so in a unique way, mesmerizing the world with their chords. Each guitarist has found a personal form of expression through the guitar, deeply influencing the history of music.
Jimi Hendrix revolutionized the guitar with his distinctive playing style. The artist An Artist Portrait (Part One) - This is a fantastic article written exclusively for my Weblog by Frank V. Cahoj. Please feel free to comment here or send him emails. He'll be happy of this. An Artist Portrait (Part One) My name …
...Read the rest.
"Top 10 Guitarists"