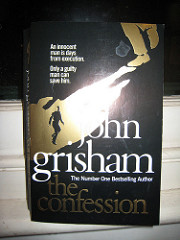 Photo by Bill McIntyre
If you're working on your novel and seeking feedback from real readers, especially those you're not personally connected to, there are several ways to gauge their response and put your finger on the pulse of your target audience:
Join Online Writing Communities: Participate in online writing communities or forums where readers discuss books in your genre. Engage in conversations, share excerpts of your work, and ask for feedback. Look for communities that cater to your specific genre to ensure you're connecting with readers who have a genuine interest in your type of story An Artist Portrait (Part Two) - This is the Part Two (and final part) of the true life story as artist written by Frank V. Cahoj for our Weblog. (Part One) An Artist Portrait (Part Two) I give an unbelievable amount of credence to these two early periods in my life: one of everlasting creation, one of analysis and disillusionment. The… .
Seek Beta Readers: Find beta readers who are willing to read your novel and provide honest feedback. Beta readers can offer valuable insights and opinions on your work, as they represent your target audience. Reach out to writing groups, online platforms,
…
...Read the rest.
"Where Are All the Readers Online and Why Are They Silent?"