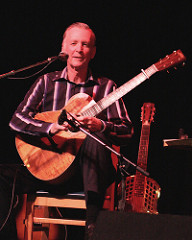 Photo by Vicki & Chuck Rogers
Guitar playing is indeed your passion, and you've recognized this from the very beginning when you were deeply moved by the music that touched your soul The Annals Of Blues Guitar - The blues is a genre of music that can be vocal, instrumental (blues guitar), or both. It primarily uses the 'blue' notes, which are based on a 'minor pentatonic' scale, also known as the blues scale. Blues music originated in African-American communities in the U.S., drawing from work songs, spirituals, field hollers, chants, shouts, and… . You took the initiative to purchase your own guitar, set up a dedicated spot for practice, and, above all, focus on making progress in your newfound passion. These are the aspects that interest you the most.
To become an expert guitar player, the first step is to determine if this is truly who you want to be. If you initially started playing guitar out of boredom or to impress someone else, it may be time to reassess your choices and make them for yourself, not for others. Once you've made up your mind Self-realization and meditation (yoga for the mind) - Peter Cajander allowed us to …
...Read the rest.
"The Way To Sustainable Guitar Progress"