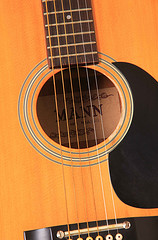 Photo by Dylan Adams
If you are considering saving money by purchasing a pre-owned acoustic guitar How to Buy a Guitar - The guitar is known for its dynamic and unique sound, making it a popular instrument in various genres of music. Whether you're a beginner or someone with a growing passion for guitar playing, here are some top tips for buying a guitar: Seek out advice. Start by seeking guidance from someone you know who has… , there are important factors you should be aware of. While it is possible to save a significant amount of money by buying a used guitar, you can also risk wasting your money if you make the wrong choice.
For example, there are many pre-owned guitars available, but some of them may be in poor condition. If you want to save money but are not confident enough to choose a good guitar, it may be worth investing in a copy of the Blue Book For Game Design - Andrea Angiolino was born the 27th of April, 1966 in Rome, the city where he still lives. He published many boardgames and books about games, besides developing games for every media. His works appeared in …
...Read the rest.
"Saving Money Buying a Used Acoustic Guitar"