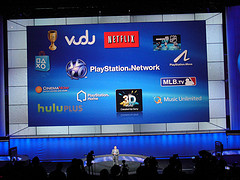 Photo by popculturegeek.com
Looking for a phone that can handle any task in the world is arguably a waste of time. There are numerous phones available now that meet the same requirements, which can confuse someone who is searching for a new phone. With so many options, consumers may find it even harder to choose between an MP3 player or a gaming system, making the decision more challenging. However, some of the new HTC devices solve these problems. The Incredible 2 is a mobile phone that excels in any task, whether it's playing music or games Darklands, a Classic RPG - I'll talk about Darklands, a Classic RPG in a moment. April is an excellent month to reflect on how the year is going and whether we have achieved all or some of the goals we set for ourselves (Read - Overcoming Procrastination). It's also a time to assess the overall positive or negative trend of… , and it won't disappoint consumers.
In addition to the device itself, consumers also want to find accessories that enhance the functionality and appearance of their phone. Accessories offer consumers an almost limitless range of products to choose from. Cases and screen protectors are …
...Read the rest.
"Entertainment Features of the HTC Incredible 2"