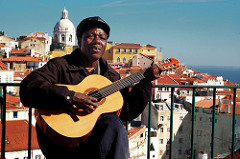 Photo by stevec77
When you decide to start playing the guitar, you'll soon realize that there are different types of guitars. Both the electric guitar and the acoustic guitar How to Buy a Guitar - The guitar is known for its dynamic and unique sound, making it a popular instrument in various genres of music. Whether you're a beginner or someone with a growing passion for guitar playing, here are some top tips for buying a guitar: Seek out advice. Start by seeking guidance from someone you know who has… have their advantages and disadvantages for beginners.
Acoustic guitars are well-suited for learning fingerpicking techniques. They are also great for mastering Music Production - Improve Your Sound - The rise in popularity of work-from-home studios has significantly impacted the music production landscape in recent years, driven by the increasing availability of tools and technology. This growth has led to the emergence of mobile recording rigs, making it possible to record full band performances anywhere. While one might anticipate a wealth of high-quality music,… barre chords and advanced guitar chords.
On the other hand, electric guitars are favored by beginners who want to learn power chords. However, many beginners tend to …
...Read the rest.
"Guitar Playing – Picking Between An Acoustic Or Electric Guitar"