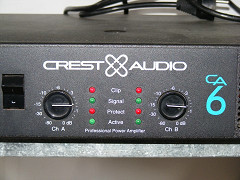 Photo by Public Domain Photos
The description of an amplifier is familiar to those who work with systems or instruments that generate and reproduce sound. Whether it's a television Cereal, a blend of old and new - Today we interview Jaques Smit, an incredible man. Just read all his current positions: Managing Director at MindNova Advertising Pty (Ltd), Marketing Director at Inland Kitesurfing Pty (Ltd), CEO at Avonstorm Entertainment, Producer at Avonstorm Pictures Pty (Ltd), Technical Director at Blo-Tant Pty (Ltd). Here is the interview and I initially ask about Cereal, his… set, compact disc player, radio, sound system, or a musical instrument like a classical guitar, people understand that an amplifier is crucial for their operation. Whenever a device is designed to maximize the loudness of sound, the installation of an amplifier is essential.
It is impossible to enumerate all the range of technological products, equipment, or systems where amplifiers are utilized. For example, even small devices like hearing aids and smartphones can be connected to numerous devices that utilize a particular type of amplifier. Amplifiers for car audio systems or home sound systems are particularly popular due to their widespread use.
Amplifiers are designed to increase the volume …
...Read the rest.
"The World Of Amplifiers"