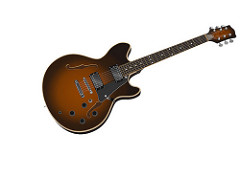 Photo by Vectorportal
Learning guitar can be a challenging endeavor, especially if you lack musical aptitude or struggle with finger dexterity. However, instead of investing countless hours in guitar lessons, why not emulate a guitar pro and impress others with an easy-to-learn guitar song? By finding a simple guitar track to learn and practicing it until it becomes ingrained in your memory, you can amaze people with your newfound skills.
Moreover, being able to play an easy guitar track can even serve as a way to impress someone of the opposite sex. Whether your motivation The Importance of Having a Goal in Life and Why Music is a Harmonious Objective - Having a goal in life is essential for many reasons. It provides a sense of direction, drives motivation, enhances focus, and contributes to personal satisfaction. An aim or target in life helps one to streamline their energy, thoughts, and efforts towards achieving something specific. Without an objective, life can feel aimless and unsatisfying, and individuals… is to prove to yourself that you can learn it, check off "playing guitar" from your life's to-do list, or simply enjoy playing the track repeatedly, there are additional benefits to learning an easy …
...Read the rest.
"An Easy Guitar Song To Learn"