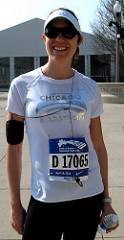 Photo by afunkydamsel
Rock band t-shirts have always been a great crowd puller ever since they were introduced. They have been fashionable pieces for a long time now. It was in the 60s when they were first introduced to the public, and they have continued to be popular ever since. People have embraced these products warmly and have worn them in the same way classic shirts were worn. The trend has endured and has become a tradition that many people still follow to this day. These clothing items are particularly favored by rock band enthusiasts.
The era of rock band t-shirts began in the 60s with bands like The Beatles and The Doors. It is widely believed that the rock 'n' roll era brought about a significant change in people's mindset and influenced changes even in their fashion choices. The era also witnessed a surge in the popularity of rock music A Finnish music story - Musician Matti Mattila wrote his story for us, a Finnish music story! Please read also his Finnish blog and check his page at LinkedIn. I named this article "A Finnish music story" because through Matti words we can know an exclusive tale about late …
...Read the rest.
"Band T-Shirts: Classic Music Memorabilias"