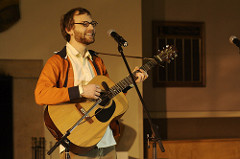 Photo by Nic's events
Singers have gained prominence in recent years through TV Cereal, a blend of old and new - Today we interview Jaques Smit, an incredible man. Just read all his current positions: Managing Director at MindNova Advertising Pty (Ltd), Marketing Director at Inland Kitesurfing Pty (Ltd), CEO at Avonstorm Entertainment, Producer at Avonstorm Pictures Pty (Ltd), Technical Director at Blo-Tant Pty (Ltd). Here is the interview and I initially ask about Cereal, his… and viral videos. For those interested in pursuing a singing career Darklands, a Classic RPG - I'll talk about Darklands, a Classic RPG in a moment. April is an excellent month to reflect on how the year is going and whether we have achieved all or some of the goals we set for ourselves (Read - Overcoming Procrastination). It's also a time to assess the overall positive or negative trend of… , here's a brief guide.
Hiring a voice coach is a wise decision as it can help improve your skills, even if you already have a good voice. The best singers often work with coaches. Study your idols and the type of music you love Artists Psychology - Here's an interesting exclusive article …
...Read the rest.
"How to Become a Singer"