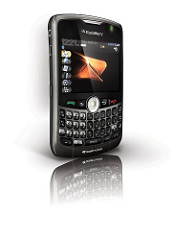 Photo by boostmobile
If you're interested in a replacement smartphone, the Blackberry Bold 9780 might be the perfect choice for you. Blackberries have earned a well-deserved reputation in the industry, especially among business professionals. Let's explore what the Blackberry Bold 9780 has to offer.
It's important to remember that a smartphone serves the purpose of combining multiple functionalities into one device for your convenience. The Bold 9780 Desktop Software package/OS is compatible with both Mac and PC formats, making file management tasks easy and efficient. These features can prove to be highly practical, particularly for individuals in business. You can easily transfer and work with images, music files, videos, or any other data file.
As you accumulate a large number of files, the Universal Search feature comes in handy, allowing you to quickly find anything you need. Regardless of whether it's an image, media file, or any other type of file, you'll be able to locate it in no time.
If you were discouraged by the low amount of RAM in the 9700, you'll be pleased to know that it has been upgraded to 512 MB in the 9780. And if that's not enough, you can expand your storage with …
...Read the rest.
"Shopping For A Smart Phone – Evaluating The Blackberry Bold 9780"