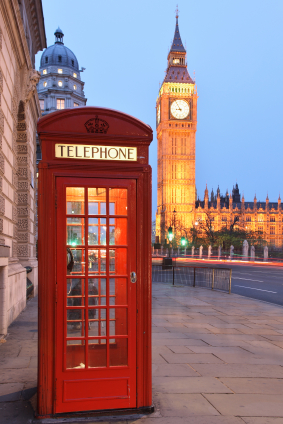 Wade Crawley is back with a great B52 concert review! If you remember, Wade wrote for us Punk music in the late seventies. Now read his new exclusive article for ManuelMarino.com!
The B52's, London Roundhouse
It was on a hot and very sweaty summer night in London's trendy Camden and a packed audience of all ages and types gathered at the re-opened Roundhouse. They were all there to see that perennial party band, still together for over 30 years, the B52's. It was ridiculously hot with many people standing and sweating profusely, but this didn't diminish the anticipation of the crowd one bit. This became evident before the band even came out with many of them singing along vociferously to Talking Head's 'Psycho Killer' when played by the club's DJ. Then the lights went down and the words "Hello London, we're the B52's" was greeted by a loud roar as the band walked out onto the stage.
Touring to promote their first album New Album - Lost Island - I'm excited to announce the release of my latest Trance music album, "Lost Island". It's now available on various digital outlets worldwide, so you can easily find it by doing a quick search on any search engine! But if you're short on time and don't want to go through the hassle of searching, browsing, and… in 16 years Funplex, the B52's showed the sell-out crowd they still have the ability to turn out superbly crafted pop songs. The line up of Fred Schneider, Cindy Wilson, Kate Pierson and Keith Strickland have proved over the years they are masters of the art of catchy, pop songwriting and they treated the crowd to all of their hits and more in their uniquely frivolous and eccentric manner. The B52's have crafted and honed their electro-beat, new wave, dance sound over 30 years and it's still impossible to categorise.
Backed up by three backing musicians, the B52's were in fine form. The soaring harmonies of Wilson and Pierson sounded as good as ever, while the wonderfully camp interjections of Schneider made sure everybody in the audience had a smile on their face for the duration. Along with the more humorous and wacky songs like 'Private Idaho' and 'Party Out Of Bounds,' with 'Give Me Back My Man' and current single 'Juliet Of The Spirits,' the B52's proved they can also do serious and soulful. Their set consisted of the obligatory songs from the current album such as 'Funplex' and 'Pump,' interspersed with many of the old favourites like 'Strobe Light,' and 'Mesopotamia.'
Judging by the enthusiastic reaction to the older material, it was obvious that the audience consisted of many of their older, long-term fans but there was also a surprising amount of young fans, many of whom were perched up high on their father's shoulders. To the audience's delight, the hits came thick and fast with Wilson and Pierson's sixties style dance routines, Schneider's deadpan but camp delivery and Strickland's choppy and distorted 'rock style' guitar. What with their wild and wacky image it's easy to overlook, but make no mistake, these guys are all excellent musicians in their own right.
The harmonies of the two ladies are as good as you'll find anywhere in popular music, whereas one time drummer Strickland now stands at the front of the stage, giving us all the classic 'rock' guitar style poses. Schneider isn't as animated as he used to be but the B52's wouldn't be the same without his perfectly timed 'camp as they come' vocals.
To the crowd's delight, they inevitably get to their most well loved song 'Love Shack.' It is one of those songs that always gets everybody dancing Trance Music - Free Flowing Electronica - Have you ever found yourself dancing in a club, utterly absorbed in the melody, feeling as if the trance music is flowing through you and guiding your body's movements? This is an experience I've had numerous times during carefree nights at local techno clubs I've often wondered which type of techno generates this unforgettable sensation… at parties and wedding receptions. Where everybody from the youngest children to the oldest grannies knows the words and the Roundhouse crowd were no different. "The whole shack shimmied" barks Schneider and the crowd sing along as one. Personally, I was surprised they didn't save 'Love Shack' for the encore but the crowd didn't seem to care.
We eventually got two encores. 'Rock Lobster' which was the first B52's song I ever heard as a teenager in 1980 The Synthpop Era - I'm not one to dwell on the past, but I must admit that music from the synthpop era of the 1980s and surrounding years holds a special place in my heart. Perhaps I'm biased, but I can't help but feel that modern music has lost a lot of its originality and creativity. Gone are the… and 'Planet Claire' with it's 1960's secret agent movie vibe. The sweat soaked crowd were on their last legs by then. The Roundhouse management obviously thought that the English summer wasn't long enough to justify installing air conditioning, but many were ready to feint at the end. This wasn't enough, however, to stop most of the crowd from leaving with large grins on their faces. It left many of us feeling that the world is a more fun place with the B52's in it.
Manuel Marino is a seasoned Senior Producer, Music Composer, and Artist with over a decade of experience. He specializes in branded entertainment across various mediums, including video games, films, and advertising campaigns. With 20+ years as a game music composer, Manuel has worked on numerous platforms, creating diverse orchestral soundtracks. HIRE ME