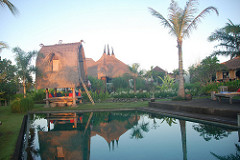 Photo by Yogue_style
Sometimes, we feel like 24 hours a day is not enough to accomplish everything we want. We strive to excel in our work, have fun, relax, spend time with family and friends, pursue our hobbies, and much more. Unfortunately, it's impossible to do it all simultaneously. For our own well-being Philosophy and Music: Twin Pillars of Well-being - The realms of philosophy and music may seem different at first glance, but both are vital to our well-being and can dramatically influence our quality of life. They serve as guiding principles and inspirations that offer us deeper insight into the human condition. The Philosophical Side of Well-being Philosophy, the study of fundamental questions about… , it's important to try and focus on one thing at a time. However, in addition to work, we also need to take breaks and spend quality time with ourselves. We need to relax and unwind after stressful periods and do something that benefits our body and soul The Annals Of Blues Guitar - The blues is a genre of music that can be vocal, instrumental (blues guitar), or both. It primarily uses the 'blue' notes, which are based on a 'minor pentatonic' scale, also known as the blues scale. Blues music originated in African-American communities in the U.S., drawing from work songs, spirituals, field hollers, chants, shouts, and… . This is why many people choose to practice yoga Self-realization and meditation (yoga for the mind) - Peter Cajander allowed us to publish this part from his book Fragments of Reality. It talks about life from a personal perspective covering areas ranging from self-realization, meditation, stress, happiness, death, and everyday living. Peter is a writer, philosophical thinker, entrepreneur, strategy consultant, business executive, and author to name a few titles. He has been… .
If you're someone who has incorporated yoga into your life An Artist Portrait (Part Two) - This is the Part Two (and final part) of the true life story as artist written by Frank V. Cahoj for our Weblog. (Part One) An Artist Portrait (Part Two) I give an unbelievable amount of credence to these two early periods in my life: one of everlasting creation, one of analysis and disillusionment. The… , then you understand the significance of spending time alone or in the company of like-minded individuals, meditating and focusing on the essential aspects of life. You may already do this on a daily basis at home or in a local studio. However, you may find it challenging to find enough time to practice yoga every day. This is where a yoga retreat can be a fantastic option.
Yoga retreats are wonderful places where you can devote time to contemplate your existence, reflect on your emotions Artists Psychology - Here's an interesting exclusive article Roland d'Humières, 56 years old psycho-analyst from Aix en Provence (France) has written for our Weblog. I think it to be a very interesting writing about the artists psychology, or maybe "arts psychology", what's behind an artists mind. Artists Psychology Whatever is his/her Art, painting, music, dance, writing, or any… , and meditate on what truly matters. Many retreats are situated in beautiful natural surroundings, providing an inspiring environment to relax and unwind. However, they also offer modern living conditions so that you are not distracted by the things you lack.
In addition to the serene location, yoga retreats offer opportunities to connect with individuals who share the desire to reconnect with themselves and recharge their batteries. Apart from group sessions, you can have the chance to practice meditation postures and techniques in a private setting and even receive guidance from a personal instructor. This instructor can offer advice on which routines are best suited for your physical condition. Practicing the right postures can alleviate various health conditions, relieve pain, and even prevent potential issues. Not to mention the positive impact they have on our mental well-being.
Moreover, yoga retreats teach us how to make mindful choices regarding our diet. This can be a starting point for cleansing both our body and soul simultaneously.
The journey of meditation always begins from within. Everything we do and think is reflected in our external world. The beauty of retreats lies in their ability to provide a holistic approach to meditation and yoga as a whole. By attending a yoga retreat, you will discover which approach resonates best with you and feel a sense of accomplishment knowing that you have taken steps to nurture both your body and soul.
Manuel Marino is a seasoned Senior Producer, Music Composer, and Artist with over a decade of experience. He specializes in branded entertainment across various mediums, including video games, films, and advertising campaigns. With 20+ years as a game music composer, Manuel has worked on numerous platforms, creating diverse orchestral soundtracks. HIRE ME