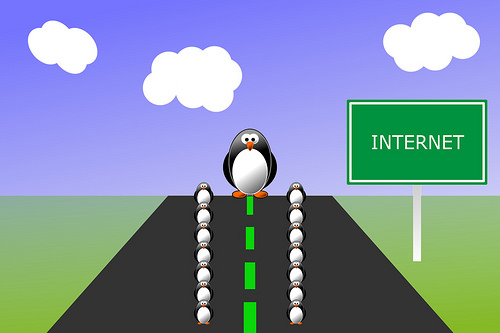 The global economy has been severely impacted. Millions of people have lost their jobs, many are losing their homes, and retirement portfolios are disappearing at an alarming rate. We often discuss the global financial tsunami, an economic crisis on a scale that rivals the Great Depression of the 1930s. Economists worldwide are concerned about the recovery, questioning when it will occur and how long it will take. For many, these appear to be incredibly challenging economic times.
However, there is a significant glimmer of hope: the internet, the world's largest and most dynamic marketplace, is thriving. People everywhere are tapping into the internet's potential, generating immense wealth and achieving financial security in the process. As a global marketplace connecting over 1 billion people, the internet continues to flourish.
Regardless of the economic challenges we face, particularly the struggles within our local communities, the internet offers a solution as it transcends these issues. As a truly global presence, it connects people worldwide who still have money and are willing to spend it.
Due to its power and resilience, the internet presents the perfect opportunity for anyone concerned about the recession to reshape and reinvent their financial future. Online entrepreneurship is a highly viable way to bypass recessionary pressures, as the internet economy is incredibly robust. Last year in the United States alone, the internet generated nearly $200 billion in e-commerce.
Even for those with no experience in internet marketing Marketing and Music: Is Marketing Really So Powerful That Any Song Can Become Famous? Or Does Talent Still Matter? - Today let's dive into a topic that's been buzzing around a lot: the relationship between marketing and music. We all know that marketing plays a massive role in the music industry, but does it actually hold the power to make any track a hit? Or does talent still stand a chance? First off, let's address… , learning how to do business online is straightforward. There are numerous opportunities that offer turnkey solutions for starting an online marketing venture, transforming even the most inexperienced novice into an experienced internet professional in a relatively short period. Anyone concerned about the implications of the recession should consider exploring the online world as an option. In addition to providing a lucrative and secure financial future, marketing on the internet can also be enjoyable.
Manuel Marino is a seasoned Senior Producer, Music Composer, and Artist with over a decade of experience. He specializes in branded entertainment across various mediums, including video games, films, and advertising campaigns. With 20+ years as a game music composer, Manuel has worked on numerous platforms, creating diverse orchestral soundtracks. HIRE ME