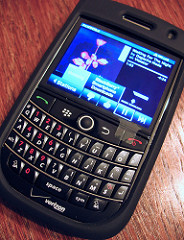 Photo by Mr. T in DC
A cellular phone, a music player, a handheld radio…? Sounds a bit bulky, doesn't it? With today's smart mobile devices and handy apps, you can take your music and conversations anywhere you go! If you love Artists Psychology - Here's an interesting exclusive article Roland d'Humières, 56 years old psycho-analyst from Aix en Provence (France) has written for our Weblog. I think it to be a very interesting writing about the artists psychology, or maybe "arts psychology", what's behind an artists mind. Artists Psychology Whatever is his/her Art, painting, music, dance, writing, or any… your Android Yestel Tablet - Thursday, approaching the End of the Week: Yestel tablet. As the week draws to a close, an unfortunate incident occurred - my son accidentally broke his tablet. In search of a replacement, I turned to Amazon and discovered an exceptional find. Introducing Yestel Tablet: A Remarkable Tablet Brand The tablet I came across was from… mobile phone and you love your music, you might want to check out these five music apps:
Pandora Radio by Pandora
Pandora is a free streaming radio station that you create. Simply enter your favorite artist An Artist Portrait (Part One) - This is a fantastic article written exclusively for my Weblog by Frank V. Cahoj. Please feel free to comment here or send him emails. He'll be happy of this. An Artist Portrait (Part One) My name is Frank Cahoj and I have been an artist since I was born. I can say this in confidence without… , track, or classical composer, and Pandora will play the music you select and provide you with similar music to expand your tastes. You can further refine your preferences by clicking "like" or "dislike" for each track that comes up.
Rhapsody by Rhapsody
With a subscription to Rhapsody, you can quickly access and listen to any track. You can virtually listen to anything and everything in the catalog whenever you want.
Shazam by Shazam Entertainment Limited
If you have ever heard a track and wished you knew who it was, then you'll love Shazam. Let Shazam listen to the track, and it will not only give you the title and artist but also allow you to download the track instantly. Other features include finding out tour dates, watching videos, and sharing with your friends on Facebook and Twitter.
TuneWiki Social Media Marketing and Music: Is Marketing Really So Powerful That Any Song Can Become Famous? Or Does Talent Still Matter? - Today let's dive into a topic that's been buzzing around a lot: the relationship between marketing and music. We all know that marketing plays a massive role in the music industry, but does it actually hold the power to make any track a hit? Or does talent still stand a chance? First off, let's address… Player by TuneWiki
This is a social media player that displays lyrics while you listen to music, watch music videos, and stream tunes through SHOUTcast. Other features include support for 40+ languages and integration with Facebook and Twitter.
doubleTwist by doubleTwist Corp.
If you want to integrate your iTunes collection with your Android-based device, you will find this application very useful. Using the doubleTwist desktop client, you can sync all your songs, videos, playlists, podcasts, and play counts.
Manuel Marino is a seasoned Senior Producer, Music Composer, and Artist with over a decade of experience. He specializes in branded entertainment across various mediums, including video games, films, and advertising campaigns. With 20+ years as a game music composer, Manuel has worked on numerous platforms, creating diverse orchestral soundtracks. HIRE ME