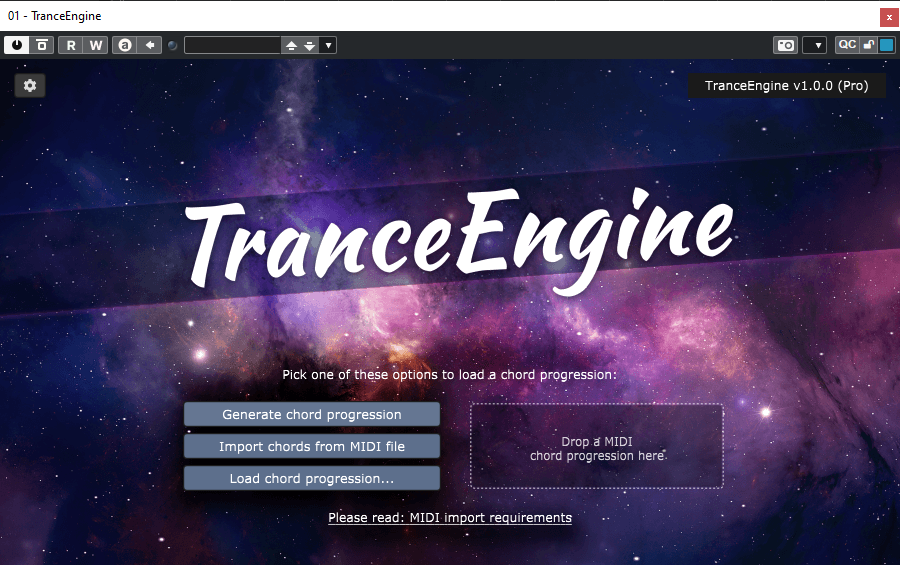 Today we review TranceEngine from FeelYourSound TranceEngine VST and AU plug-in (feelyoursound.com)
With this impressive VST plugin you can create Trance Trance Music - Free Flowing Electronica - Have you ever found yourself dancing in a club, utterly absorbed in the melody, feeling as if the trance music is flowing through you and guiding your body's movements? This is an experience I've had numerous times during carefree nights at local techno clubs I've often wondered which type of techno generates this unforgettable sensation… sequences to be included in your Trance masterpiece and you will create stunning tracks like my Dream a Trance Music
To create the first sequences for your track it's very easy. Let's start from the first image I posted. Click on Generate chord progressions.
This is what you'll see next: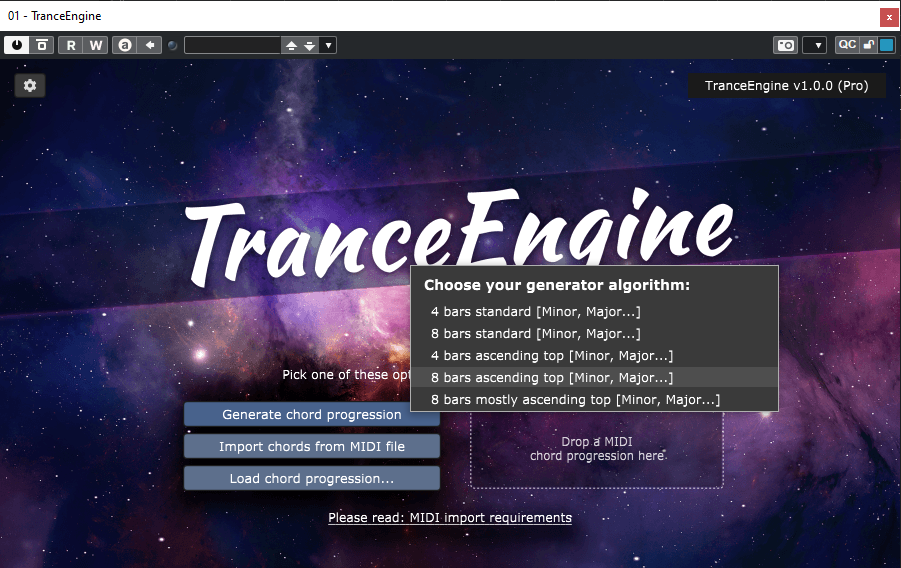 Now select from this new image a Chord progression, as example 8 bars ascending top.
You will see this new image: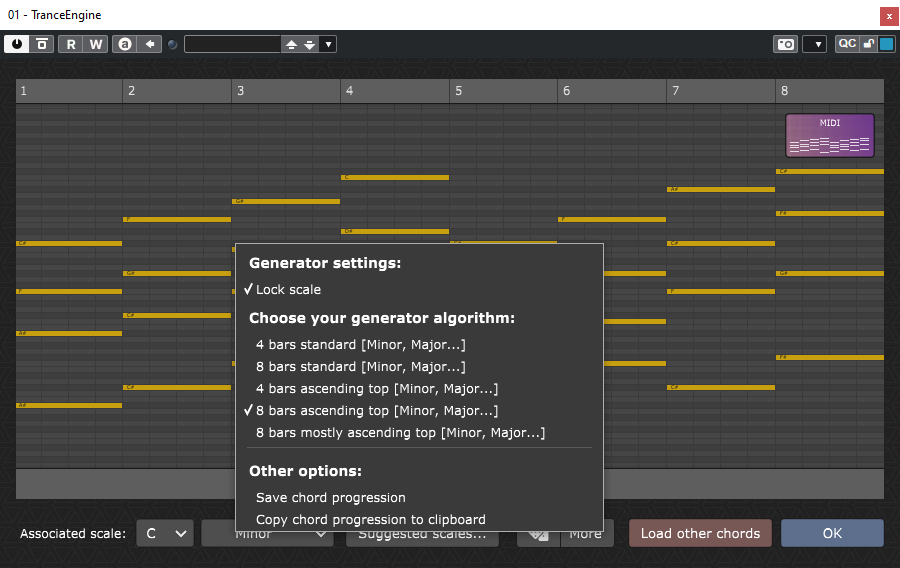 If you click on More in the new window you can choose Lock scale. This is very important, this way you can choose the associate scale, as example C, and the clicking on the dice icon you can create infinite progressions all with the same associated scale. Starting the playback in your DAW will play the chords. As soon as you are satisfied with the chord progression click on OK.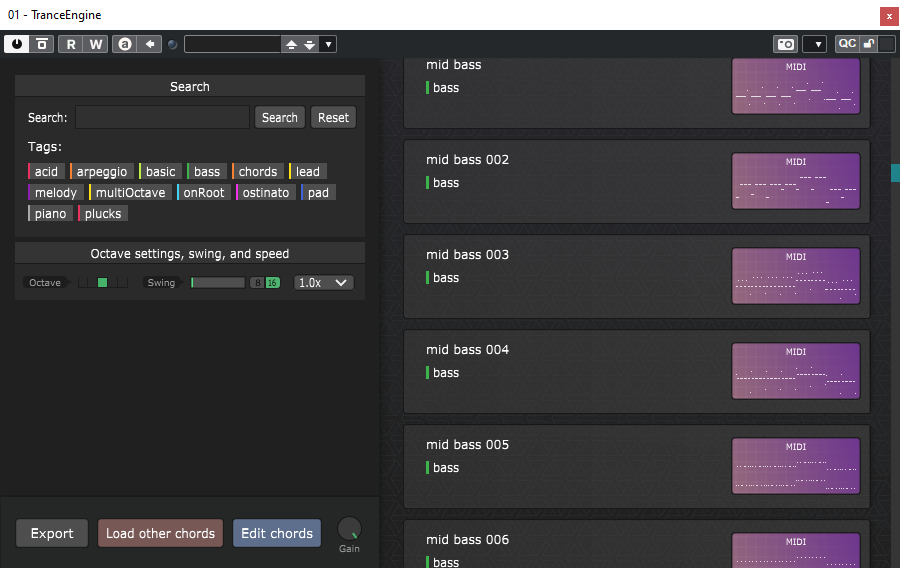 Now you will see a very long list of different sequences, from arps to bass sequences etc etc. Let's pick one of them and drag the mouse from the pink midi boxes on the right into your DAW sequencer tracks. That's all!! very very easy. Just pick pads, arps, basses etc and you'll create easily a Trance music song. Add more sounds from your sound archive and you are ready!
Don't forget: TranceEngine VST and AU plug-in (feelyoursound.com)
Have fun!
Manuel Marino is a seasoned Senior Producer, Music Composer, and Artist with over a decade of experience. He specializes in branded entertainment across various mediums, including video games, films, and advertising campaigns. With 20+ years as a game music composer, Manuel has worked on numerous platforms, creating diverse orchestral soundtracks. HIRE ME