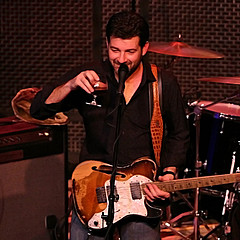 by
Bengt Nyman
MIDI, or Musical Instrument Digital Interface, is an industry-standard communication protocol that allows electronic New Album - Lost Island - I'm excited to announce the release of my latest Trance music album, "Lost Island". It's now available on various digital outlets worldwide, so you can easily find it by doing a quick search on any search engine! But if you're short on time and don't want to go through the hassle of searching, browsing, and… musical instruments such as synthesizers, drum machines, computers, and samplers to communicate with each other. It does not contain audio data but transmits information related to musical notes, such as pitch, intensity, cues, volume, vibrato, and clock signals.
Modern musicians often use MIDI files to create various types of drum beats and music tracks. These files contain a series of digital instructions that can be used to generate music when connected to MIDI-compatible adapters. MIDI files are easily editable compared to WAV audio files, and each file contains a combination of separate channels detailing different musical instruments. This structure allows musicians to easily manipulate the frequencies of notes and blend them together.
MIDI files have become an essential media item not only for professional musicians but also for music enthusiasts who enjoy creating their own compositions. Since these files work well with MIDI-equipped computers, many users experiment with their creativity An Artist Portrait (Part One) - This is a fantastic article written exclusively for my Weblog by Frank V. Cahoj. Please feel free to comment here or send him emails. He'll be happy of this. An Artist Portrait (Part One) My name is Frank Cahoj and I have been an artist since I was born. I can say this in confidence without… in music production. Some even create their own music for live performances or parties. If you are interested in exploring the latest MIDI technology, consider obtaining MIDI drum loops from reliable sources.
To find MIDI drum loops, you can search for local providers or, for a broader selection, use the internet to explore websites offering MIDI files. Some companies provide free downloads of sample MIDI drum loops, which can give you a better understanding of the format before making a purchase. By exploring these options, you can enhance your music production capabilities and enjoy the creative possibilities that MIDI technology offers.
Manuel Marino is a seasoned Senior Producer, Music Composer, and Artist with over a decade of experience. He specializes in branded entertainment across various mediums, including video games, films, and advertising campaigns. With 20+ years as a game music composer, Manuel has worked on numerous platforms, creating diverse orchestral soundtracks. HIRE ME