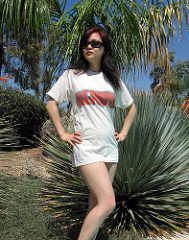 Photo by leesean
US listeners are now more receptive to club and dance music than ever before, and this new revolution can be attributed to four music producers: Dr. Luke, RedOne, Max Martin, and David Guetta.
Among these four pop/dance music pioneers, Guetta is set to make headlines soon as he puts the final touches on his new album New Album - Lost Island - I'm excited to announce the release of my latest Trance music album, "Lost Island". It's now available on various digital outlets worldwide, so you can easily find it by doing a quick search on any search engine! But if you're short on time and don't want to go through the hassle of searching, browsing, and… , with the first single expected to be released in early May. The album, which is yet to be titled, primarily consists of pop and dance tunes, as anticipated.
Notable guests featured on the album include will.i.am from the Black Eyed Peas and Akon, along with a few others whose identities have not been disclosed as of yet. In a recent interview with MTV, the French DJ revealed that he is currently faced with a mind-boggling dilemma of deciding which of his two mega dance tunes he should release first. Well, if that's a problem, then every musician What Is A Musician? - For some individuals, the role of a musician may be difficult to comprehend. They may struggle to understand: 1 - the nature of a musician's talent or job, 2 - why musicians work around the clock, and 3 - the concept of a fanbase and the boundaries musicians set with fans. Let's delve into each… would love Artists Psychology - Here's an interesting exclusive article Roland d'Humières, 56 years old psycho-analyst from Aix en Provence (France) has written for our Weblog. I think it to be a very interesting writing about the artists psychology, or maybe "arts psychology", what's behind an artists mind. Artists Psychology Whatever is his/her Art, painting, music, dance, writing, or any… to be caught up in such predicaments.
Guetta mentioned that he has two incredibly big songs. One titled "Little Bad Girl" features Ludacris and Taio Cruz, and it has already leaked on the internet. The other track, "Where Dem Girls At?," features Nicki Minaj and fellow club music-oriented artist An Artist Portrait (Part One) - This is a fantastic article written exclusively for my Weblog by Frank V. Cahoj. Please feel free to comment here or send him emails. He'll be happy of this. An Artist Portrait (Part One) My name is Frank Cahoj and I have been an artist since I was born. I can say this in confidence without… Florida. Guetta stated that both songs are expected to make a huge impact, with one captivating the European audience and the other resonating strongly with local American listeners.
"So, people are fighting inside the record company: It's the U.S. against Europe. So we are gonna see who has more muscle!" Guetta joked.
Fans of rapper Nicki Minaj will certainly lean towards "Where Dem Girls At?," and Guetta is thrilled that he was able to convince her to collaborate on the song.
Guetta explained that Flo Rida's appearance on the album was a "return favor" since Guetta had previously worked with him on "Club Can't Handle Me" at Flo's invitation. He hyped up the album by stating that "Where Dem Girls At?" was already a monster track, but after Minaj added her style, it became outrageously insane.
Recalling his meeting with Minaj to discuss the project, Guetta shared that she initially wanted to do a solo song without any other artist featuring on it. However, after listening to the record, she had no choice but to comply with the producer's wishes.
It remains unclear which on-screen persona the female MC will be embodying on this club-rich song. Will it be Martha or Roman? Guetta suggests that she will surprise people with a brand new persona.
Manuel Marino is a seasoned Senior Producer, Music Composer, and Artist with over a decade of experience. He specializes in branded entertainment across various mediums, including video games, films, and advertising campaigns. With 20+ years as a game music composer, Manuel has worked on numerous platforms, creating diverse orchestral soundtracks. HIRE ME