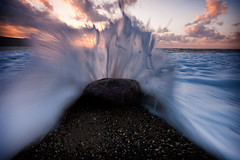 by

Pericomart

Art is all around us, from the designs on the clothes we wear to the tables where we dine and the ambiance of our surroundings. Art can be considered an essential aspect of our individuality, as it distinguishes us and shapes who we are today.

Many people appreciate art, and one way to express this appreciation is through canvas art. Canvas artworks can be found in numerous homes today. I personally have my own artwork and pieces from other artists in my home. If you're interested in exploring art, a great starting point would be online research and visiting renowned art museums. I recently visited one such museum, and the experience was truly captivating. To understand and feel the passion that goes into creating art and appreciating the beauty of the canvas, you must experience it yourself.

The term "art" can refer to a painting, a sculpture, or even handcrafted pottery. These are all fantastic ways to express emotions Artists Psychology - Here's an interesting exclusive article Roland d'Humières, 56 years old psycho-analyst from Aix en Provence (France) has written for our Weblog. I think it to be a very interesting writing about the artists psychology, or maybe

…
...Read the rest.
"Something art"