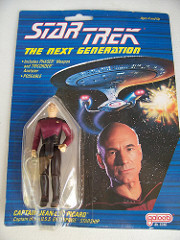 Photo by StevenGroves
There is a long history of films transitioning to the small screen in the form of TV shows. Some achieved great success and longevity, while many others turned out to be disasters. On the surface, it seems like a logical and brilliant idea to take a beloved movie and adapt it into a more easily consumed TV series that viewers can watch from the comfort of their homes on a weekly basis. However, replicating the success of a film in the TV realm proves to be a complex and delicate process that no one seems to have mastered.
The upcoming TV series adaptation of the Blade trilogy and the news of a live-action Star Wars TV series set to debut by the end of the decade prompt us to question whether either of them can succeed. Of course, success in this context can be interpreted in various ways. Does it solely rely on the quality of the show? Most likely not, since there have been critically acclaimed film-to-TV crossovers that were prematurely canceled. Does it solely rely on the popularity of the franchise? Not as much as one might think. So, what does success in this genre …
...Read the rest.
"Movies Turned into Television shows: Good or Bad Idea?"