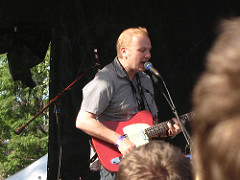 Photo by thisyearsboy
If you're considering taking up a unique hobby, you should learn that many people state that playing an instrument has filled their lives with joy and brought them a great sense of fulfillment. You can choose whatever instrument you like, but if you're in the mood for something light and popular, the guitar may be your best bet. In the following article, you will find an abbreviated guide on what you need to do in order to succeed in this endeavor.
First of all, take some time to answer a few basic questions, such as what type of guitar you prefer (acoustic or electric) and what your ultimate goals are in music. For example, if you simply want to play for fun, it may be enough to learn a few chords and stick to them. However, if you aspire to become a professional, you will need more practice and knowledge than that.
Secondly, ensure that you have all the necessary equipment, such as a guitar of your choice and a tuner or a pitchfork. By having your own instrument, you can practice as often as you like without having to rely on anyone else to lend you …
...Read the rest.
"Beginners Guide To Guitar Playing"